There is one thing that I haven't done since returning to the Blogosphere. What could it possibly be, you ask??
WELL . . . .wait for it . . .
PASS on some AWARDS!!!!!
It's nice to receive some bloggy love, even when your blog isn't completely under your control (thanks again, IKE).
Without further ado:
Elizabeth, at Parenting Pink, and Kelly, at The Neurotic Mom, sent some nice virtual plastic my way.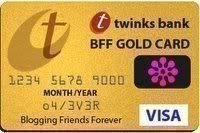 Of COURSE, there is one little gal who definitely deserves this after all she did trying to keep my blog alive over the past two week: my sister, Hannah, of That Girl!!!!!
Jen, everyone's favorite at Cheaper Than Therapy, decided that my blog ROCKS!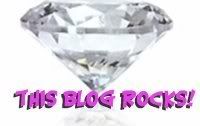 I'm passing this award on to Sara of Momma Findings. Sara does a great job reviewing products AND she has great give-aways. Right now, she has a cute give-away for Halloween shirts!
Tena, of Punky Monkey's, is also deserving of this award. She has such a fun site and provides a great read every day!
Bridgette, of The Not-So-Blog, is another blogger with a rocking blog!!!! She is always having an awesome giveaway or passing along GREAT info!

Tara, from Tara's View of the World, and Juliana, of Juliana's Site, passed on the Proximidade Award.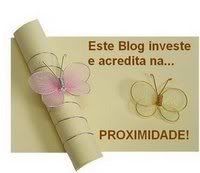 This is a "Portuguese Award" that celebrates those who believe that blogging brings people close together. (Proximidade translated to English means vicinity, or neighbourhood.) According to the official text that comes with this award, these bloggers "aim . . . to show . . . friendship" and invest in creating community.
I'm going to pass this award on to two bloggers who have been working

very hard the past few weeks to create a new way of bringing bloggers together. Their project is called "Twitter Girls Night Out," a weekly Twittering event that allows Women to come together to discuss, in real time, various topics.
Thank you, Jyl of Mommy Gossip and Carissa of Good and Crazy People!!!!
And Alisha, of Izzy 'N Emmy, sent the Brillante Weblog award.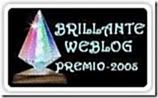 This award is being sent out to:
Sarah, of Sarah Sue Eyes Are Blue. Sarah is a new blogger who has a great writing voice; she makes me laugh every time I stop by!
And, finally, I decided to give myself THIS award:

(Feel free to grab it if you're feeling a bit narcissistic like me!)