Finally.  We've started the process of transforming packed earth and weeds into luscious, fragrant, blooming gardens.
I don't know who was more excited — me or the little boys who saw this weekend as the perfect excuse to get as filthy as possible.
Dirt is just too enticing, it seems.
Barney Kneeknuckles was in a dirty heaven, wallowing in mulch, soaking his feet in fresh potting soil, and throwing dirt everywhere.  It was a new world for him — the first time I wasn't hovering over him, keeping anything "dirty" out of his mouth and hands.
(I decided to live a little … and let the kids do the same)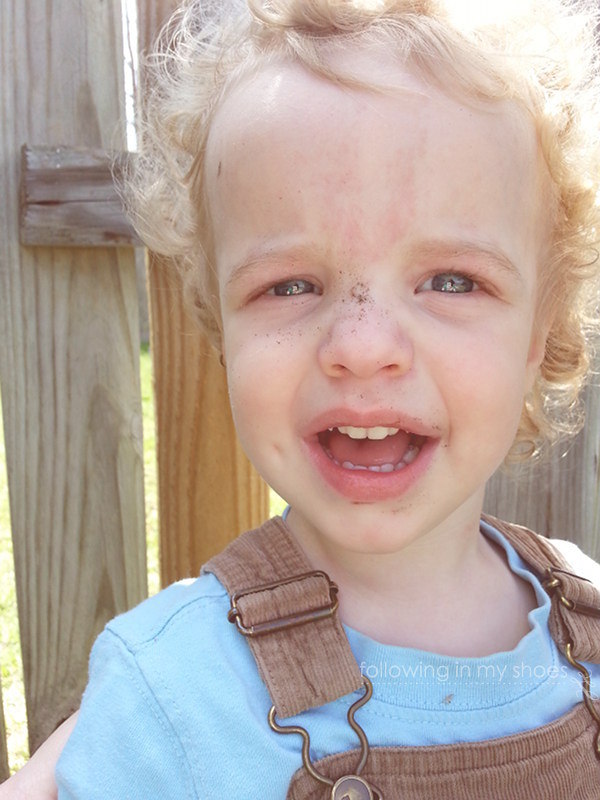 The second day of gardening was a repeat of the first: I hacked at overgrown weeds, the Husband continued to work on building vegetable boxes, the Little Lady bossed everyone, and Mr. Boy went around shirtless — wielding a trowel as part of his Gardening Super-Hero Persona.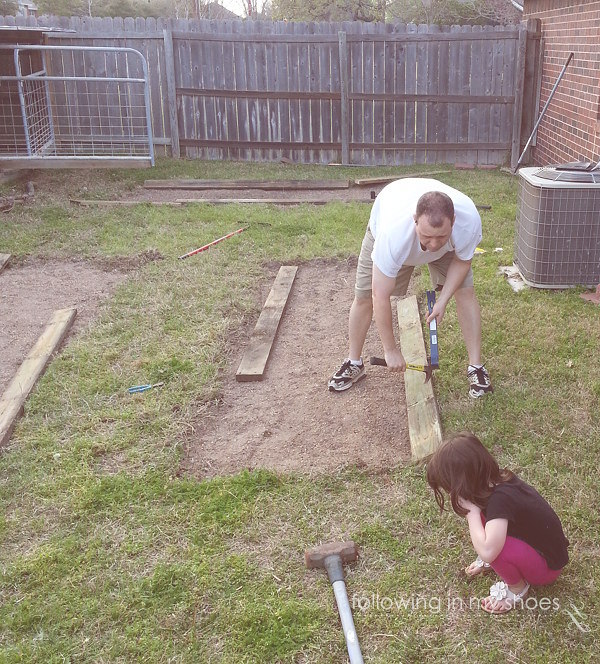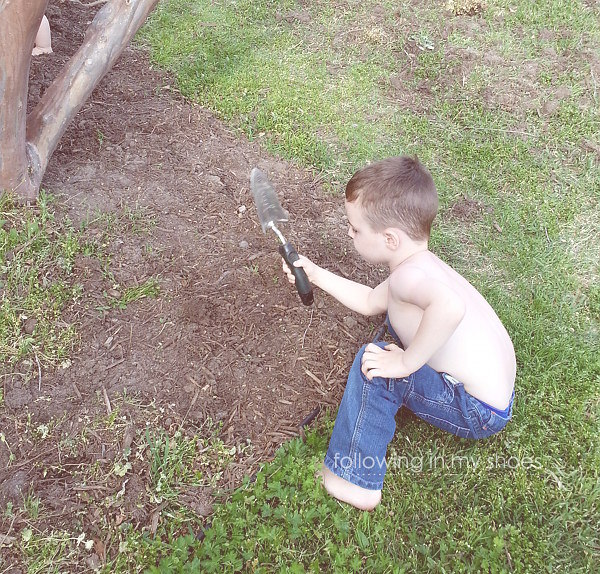 And, Barney Kneeknuckles continued on his quest to become the dirtiest child ever.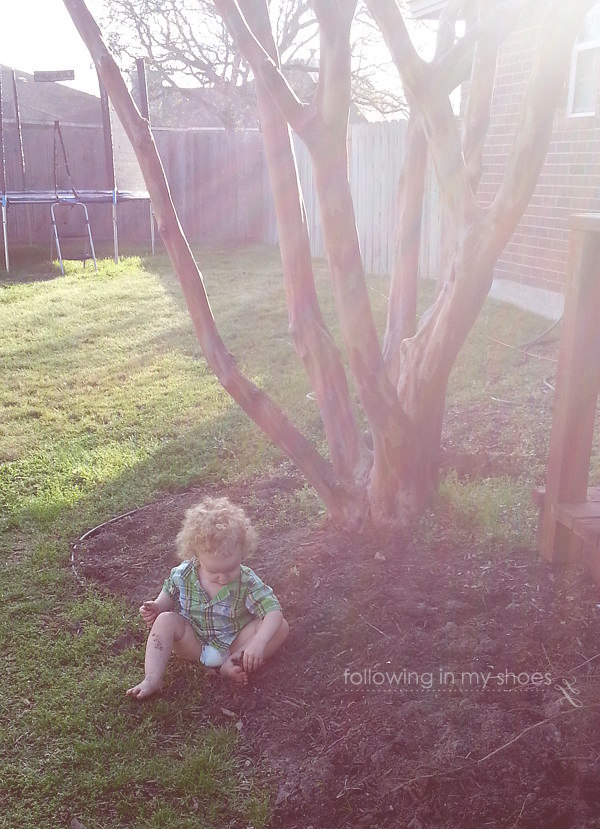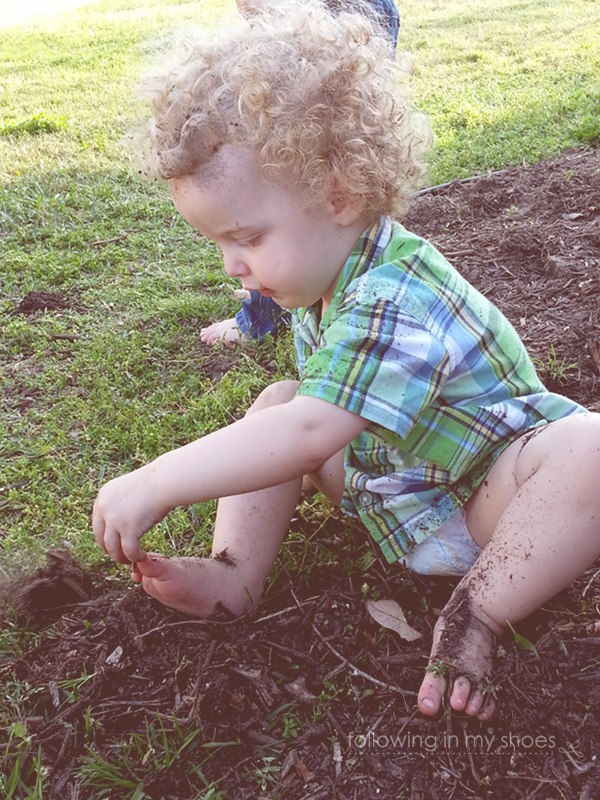 For the record?  He won.