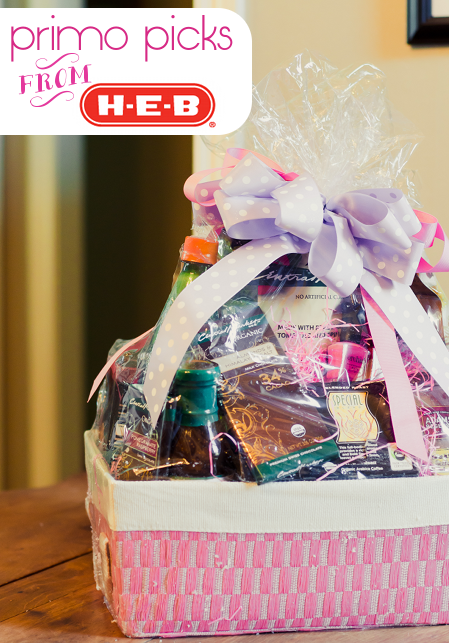 As an Oklahoma girl, it pains me to say it . . . but . . .
(sigh)
Texas has Oklahoma beat in the grocery store department.
H-E-B has been MY grocery store since I moved to Texas — and, as you can tell by the many posts around here about them, I don't shop any where else.  I don't even mess with posting about other grocery stores (even though I have opportunities to do so) because … um … truth be told, my heart truly belongs to H-E-B!
They have everything I need: a great variety of fresh produce, a large selection of organic and allergen-free products, an awesome cheese department (according to the Kidlets), and their branding has helped each of the Kidlets start learning their letters.
Yes — excuse me while I interject a proud Mommy moment here — Barney Kneeknuckles now recognizes the letter "E", as he showed me by pointing out every single "E" in all of the H-E-B signage at the store this past Tuesday.
In addition to their normal wares, within the past year, H-E-B started carrying "Primo Picks."  I have shared about these before, and I love walking down the aisles, looking for these products.  They are always unique and delicious!
A few weeks ago, H-E-B sent me some of their new Primo Picks to try.
Central Market Dressing and Glaze
Rice crackers
Sahale Salad crunchers
Central Market Veggie Chips
Central Market Italian Sparkling Soda
Café Ole K Cups
Cafe Ole Tea Blends
Central Market Chocolate Bars
Adams Seafood Seasoning and Rub
We love trying new foods and had so much fun tasting and using the items.  My favorites?  The Sahale Sesame Crunchers and the Organic Chocolate bars (of course).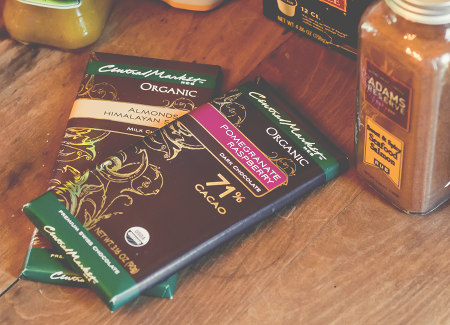 Out of everything I've received or purchased from the Primo Picks line at H-E-B, I haven't been disappointed yet!
To find Primo Picks at your local H-E-B, keep an eye for this sign:

disclosure: I received a gift basket of products in exchange for sharing this information.  Any opinions expressed are my own.