As much as I love my Nikon, my camera phone probably sees more use on a daily basis.
I send a LOT of pics to Hubby during the day . . . to show him the craziness what he misses while he gets to work and play in the grown-up world.
And, sometimes, I take pics for my own amusement.
Like . . . when I took a pic of my 28 week belly . . . just to see if my rear end was as big as I thought it was.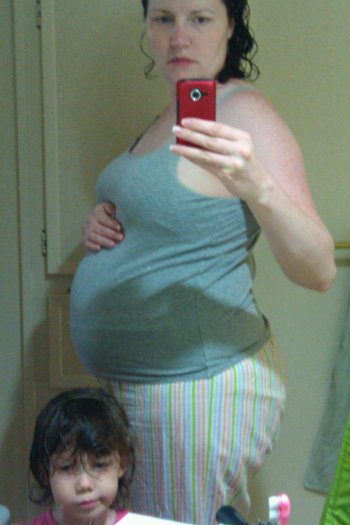 (and, it is . . . the Little Lady and I were both sad about this hateful truth)
Or . . . when I wanted proof positive that I successfully transitioned Mr. Boy from a crib to a "Big Boy Bed."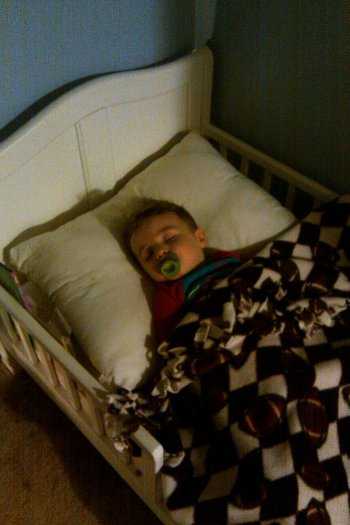 (of course . . . that success only lasted for about 3 hours.  Sigh)
Or . . . when I wanted to show off the Thai food I made and loved and gobbled up.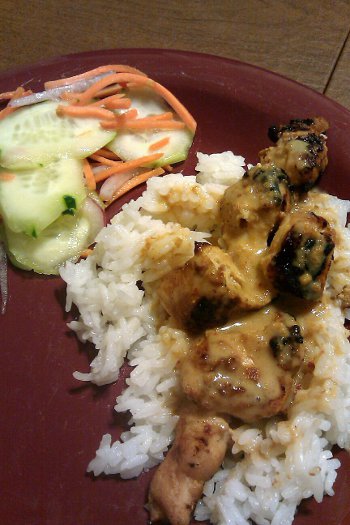 (Sniff . . . it could be my final Thai meal for awhile since I learned today I failed my 1 hour glucose test.  Fingers crossed I pass the 3 hours.  I love me some FOOD!)