With the way my energy levels have been waning lately, the idea of a long, HOT summer isn't fun.  .  . neither is the thought of waking each morning and trying to come up with ways to entertain the kidlets.
Enter — "The Plan."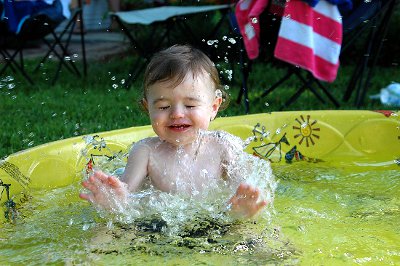 The idea isn't original; as long as there have been summer breaks, moms have been planning activities to occupy their children during the long summer days.  Some moms are VERY organized and create an entire summer activity planner with each day mapped out.  Others create a general list of fun summer stuff to do.  When you have your summer planned in some way from the get go, you eliminate the daily "I'm Boooooored" — which works for me.
As far as organization goes, I'm keeping it somewhat simple for my first planned summer: a list of summer activities for my toddler and preschooler . . . with a coordinating calendar to map out the outings for each week.
(Hopefully this keeps me from losing my MIND!)
Our Summer Activity List
Here are the ideas the kidlets and I came up with this past week; the process was pretty simple.  The Little Lady suggested stuff. . . Mommy suggested stuff . . . and Mr. Boy asked for bananas.  He has simple needs.
We may add or subtract from this list as the summer progresses (I'm sure my craft list will get longer), but this is our plan for the time being:



Does your family have set activities or crafts you do each summer?  I'd love to hear about them!