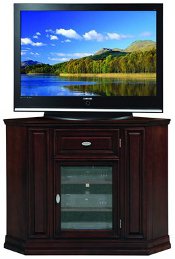 We're a "One-TV" family.
O-N-E tv.
It's in our living room, accessible for everyone . . . or inaccessible, as the case may be.  You see — Mommy is in charge of the television, both with what and how much my children watch . . . and when they watch.
The kidlets get about an hour to an hour and a half of tv watching a day — first thing in the morning while Mommy inhales her coffee and tries to wake up.
Super Readers, Sesame Street (but NOT Elmo since the Little Lady hates "Elmo's Squirrel," as she calls that particular segment), and Max and Ruby entertain educate us every morning.
I limit how much the kidlets watch . . . but, the truth is, MOMMY could easily (and I mean easily) be addicted to watching TV.
I could watch crime shows, mysteries, old movies, and home decor/DIY shows all. day. long.
And, it's the decorating shows that cause me to hate my television.
Here's my dilemma: each show makes me want to completely rearrange or redecorate my house . . . or just go off and buy a new one.
I watch these designers easily throw together gorgeous color schemes, lining perfectly made beds with scrumptious pillows . . . showing off pristine kitchens and granite counter-tops gleaming thanks to sleek under-cabinet lighting . . . walking families into their now beautifully arranged family rooms, free of broken crayons and crumb covered couches.
Even guys walk away with jaw-dropping room makeovers.  And, of course, nine times out of ten, it's all done on a strict budget.  When turning out modern "man-caves," the designers find cheap but high quality tv stands and speaker stands (and even corner tv stands too) for those high-dollar looking bachelor pads.
(Incidentally … why do bachelor's always need such fancy digs?  They're BOYS … it'll be smelly in two days!)
Sigh … after thirty minutes of gorgeous design, I'm left alone, surrounded by laundry and Cheerio dust . . . noticing the lack-luster mood my home puts off.
Silly TV.