The golden time of pregnancy is waning.  I entered the third trimester about a week ago and Barney Kneeknuckles entered my rib-cage about the same time.
I have lost the ability to stay cool … to eat copious amounts of anything I want … and, sadly, I've also lost the ability to move gracefully.
Sigh.
And, Houston, TX isn't helping the situation any.  We came back home late Monday night and it. is. HOT.
The heat, humidity, and heartburn make it a wee bit hard to menu plan.  I don't want to invest time in a recipe that's going to make my built-in body-heater turn into a billowing, blowing furnace.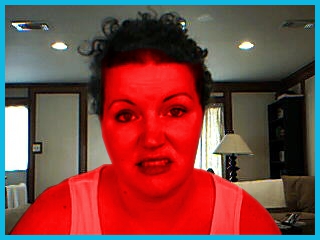 I'm really not pleasant when I'm hot.
This week's meal plan and batch cooking is all about utilizing Hubby the grill and the crockpot and eliminating as much extra kitchen heat as possible.
What We're Eating:
Monday: Italian Sausage and Mushroom Pasta (using some of my slow cooker spaghetti sauce as the base), spinach salad
Tuesday: Mexican Pizza (AKA — tostadas)
Wednesday: Grilled Pork Ribs (a Hubby request), Potato Salad
Thursday: leftovers
Friday: Pizza and Game Night
Saturday: Pasta with Tomatoes and Feta and Rosemary Foccacia
Sunday: Grilled Chicken Satay with Coconut Peanut Sauce and Asian Cucumber Salad
This week's "Future Meal" prep work: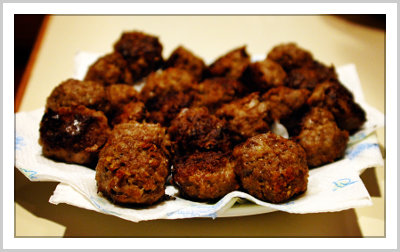 For the Freezer: Marinated Chicken (I'll be preparing the ones in this post by Life as Mom, as well as some left by readers in her comments)
For the Freezer: Pizza Dough (I'll be freezing half of the dough I make Friday night)
Pick herbs from the garden and dry them.  (By the way, has anyone done this before?  Any tips?)
What are your go-to, "avoid the heat" summertime meals?  Mama needs some ideas!
This menu-plan is linked with Org Junkie's Menu Planning Monday.