Just logged on to Facebook and saw THIS picture: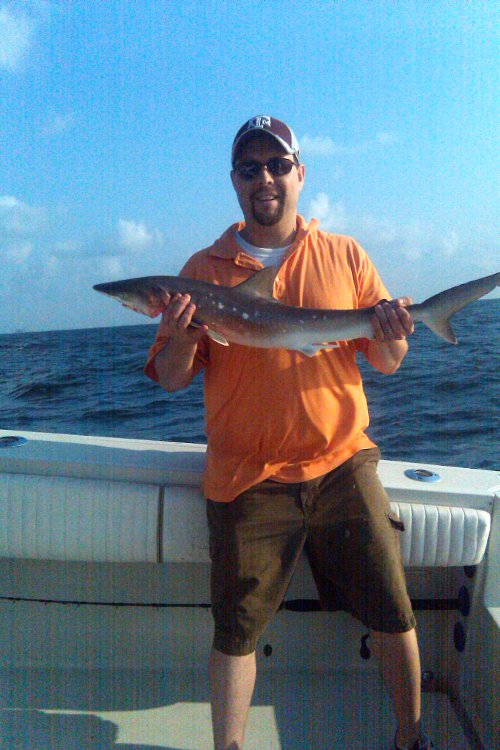 Um . . . that would be MY husband.
With a SHARK.
(and I had to find out on Facebook . . .  the boy didn't even call me!)
I'm not sure if I'm impressed yet or not, but the Little Lady definitely is.  She's been singing, "My Daddy Caught a Shark" for the past 10 minutes.
Ok . .  that is all.  Carry on now.
ETA:
2:00pm — the BOY caught a total of 6 sharks and only cast his line out 4 times.
I think I was "supposed" to be impressed by that fact.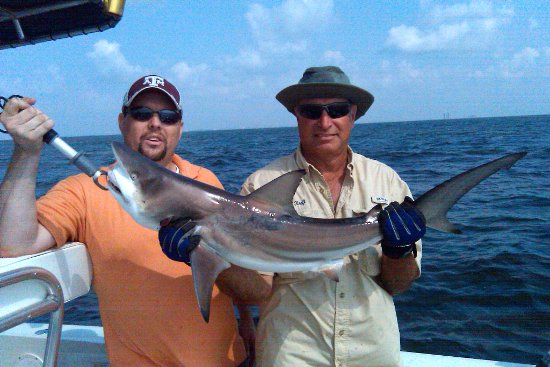 He kept one and is bringing the head home.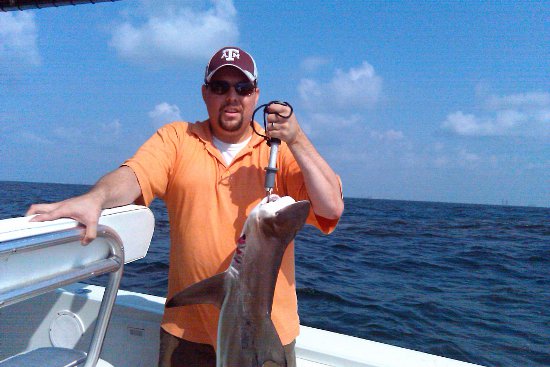 I may vomit.