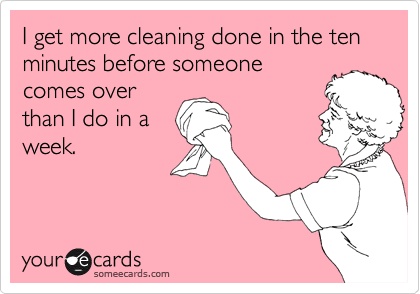 Mice.  Deep Water.  People Seeing My House When It Is In A State of Chaos.  These are my greatest fears.
It was very early in our marriage that the Husband realized the depth of my angst and agitation at the knowledge someone might walk into my house — when I was NOT prepared.  He was a boy who wasn't used to living with a girl.  In his college-boy world, one didn't care if laundry was sitting out . . . if breakfast dishes (or lunch and/or dinner dishes) were still in the sink . . . if clutter was piling on any and every flat service within reach.
He. Was. A. Boy.
I was a girl — a girl who grew up with a Mom who drilled into her daughter's head one simple mantra: Your House Must Be Clean For Company.  No ifs, ands, or buts.  Period.
The first time the Husband welcomed someone into our newlywed home, without giving me fair warning and a chance to "straighten up," I know I walked around with a beet-red face, over-apologizing each time I spoke, and trying to discretely pick up dirty socks and move them behind the closed door of my bedroom.
And in that instant, the pattern was set: the public areas of my home — kitchen, living room, bathrooms — would get see near daily cleanings.
"Near" daily because, well, I'll be honest: some days, trying keeping a house clean with little ones is more futile than trying to shovel snow during a snowstorm.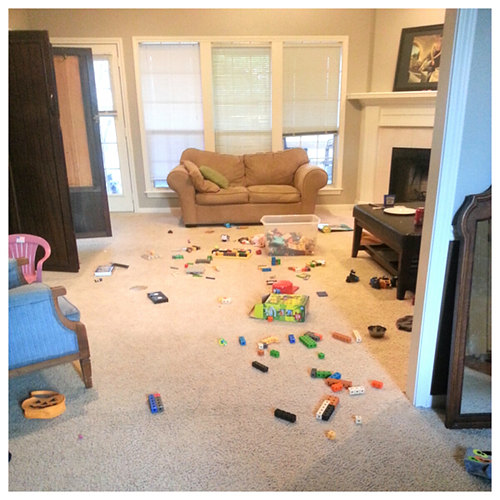 Absolutely. Pointless.
For every toy I pick up, the Kidlets drop 72 million more behind me.  For every load of laundry that gets put away, I am left with 101 lonely socks because, for some reason not known to Man (or Mommies, as the case may be), Kidlet socks just can't stay matched.  Then, if I spend time trying to find sock mates . . . I turn around and find all of the clean laundry is now dirty thanks to kids who can dirty up 10 outfits in 10 seconds.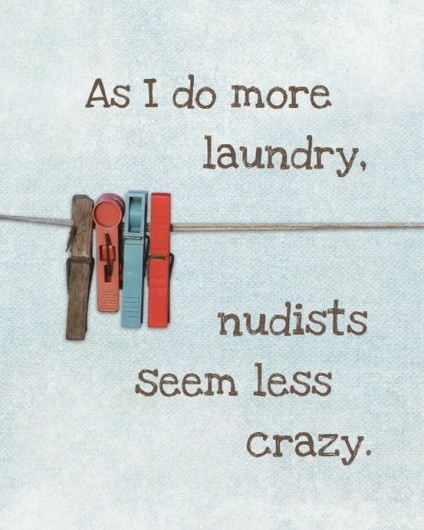 But, at least with my "public places" system, some rooms (that just might see the faces of visiting friends) could (sorta kinda) stay presentable.  The Dirty Secret, then, became my bedroom.
The one with the shut door.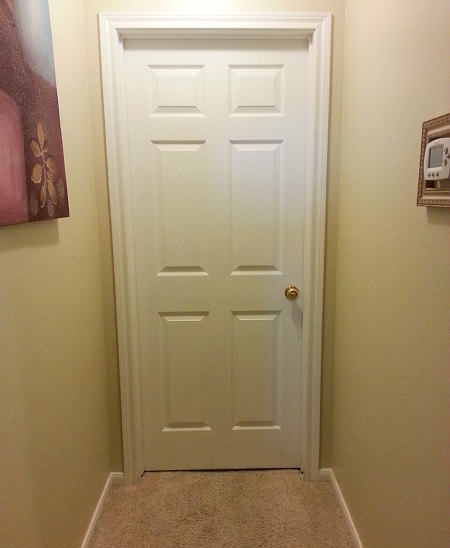 The Master Bedroom became the container for everything I needed to quickly hide for last-minute visitors.  It became the holding place for items, papers, mail that I didn't want deal with.  My room became the sorting ground for the family's laundry, with mountainous piles all over the floor sorted by darks, whites, and brights.
After we moved last month, I fairly quickly finished the kitchen, the living room, my office and the Kidlets' rooms.  Every room was unpacked, sorted, and cleaned except for the Master Bedroom.  It grew into a maze of laundry, half-empty boxes, paperwork to be filed, miscellaneous furniture waiting to be given a permanent spot in the house.
I didn't want to deal with the chaos that was growing out of control.  "I'll worry about it tomorrow," I muttered each morning and evening.
Then, a three year old boy uncovered my dirty little secret.
Game Day Weekend.  Out of Town visitors in my home.  Everything clean but my bedroom.
Mr. Boy was ecstatic to see his best buddy, Jake, at our home.  Both in love with superheroes (Spiderman and The Hulk), both bundles of boundless energy … both in that stage of "big-boy life" where bathroom breaks are immediate needs that can not — must not — be delayed.
And, as it happened, BOTH started dancing the potty-dance at the same time.  Three year olds don't play . . . and both ran full-speed toward the main bathroom.
Mr. Boy got there first.
Poor Jake was left stranded, dancing, and whimpering in the immediacy of the situation.
"Is there another bathroom," his mom asked, as she started heading for my bedroom.
MY BEDROOM!!!!!!
Time stood still as I struggled, mired down in my internal conflict: Do I let this boy and his MOTHER into my room?  Do I let them SEE the hidden chaos?
Ashamed and reluctant, I relented and followed them through the door that had already been opened by a desperate little boy.
I stammered.  I made excuses.  Mortified, I apologized for the boxes waiting to be unpacked and the laundry waiting to be washed.
I wanted to hide.  Hide.  Hide.  Forever. 
Since that wasn't an option (ya know — gotta take care of Kidlets), I did the next best thing.
The next day, I attacked the room.  Unpacked.  Organized.  Cleaned.
So I could willingly open my bedroom door.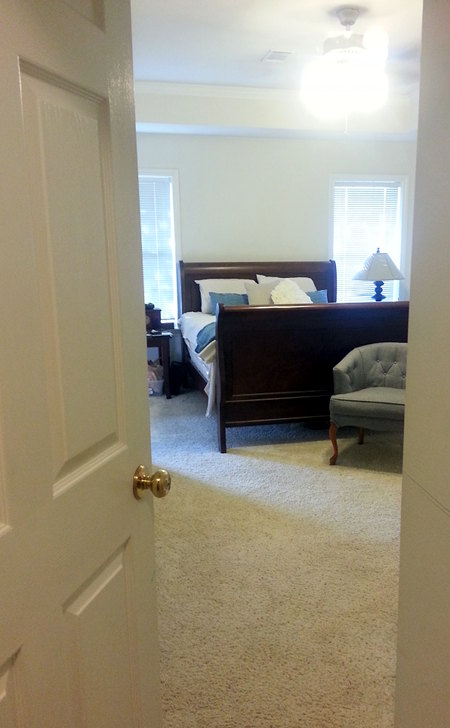 In honor of Life Insurance Awareness Month, the nonprofit LIFE Foundation is giving away great prizes for the best Life Happens moments. You can enter the contest any time before Friday, October 7th. Make sure to encourage your friends and family to vote for your story as the Life Happens moments with the most votes will win (voting ends Friday, October 14th). First place will receive an Apple iPad® , second place will receive a $350 Apple gift card and third place will receive a $150 Amazon gift card.
Life Happens. And while you can't control the future, you can take steps to protect the good things in life. Take a look around The LIFE Foundation website and learn more about how life insurance can help safeguard a secure financial future for those you love.
This is a sponsored conversation written by me on behalf of The LIFE Foundation. The opinions and text are all mine. Official Contest Rules