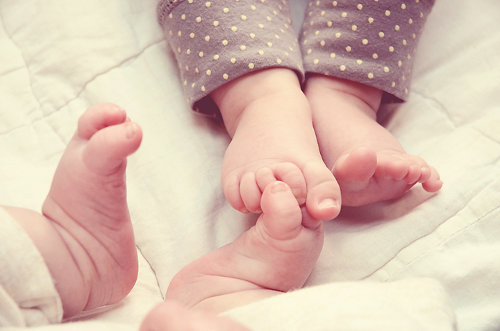 During my recent trip "home" to visit my family, Barney Kneeknuckles had the chance to play footsie with his five-month old cousin (that beautiful baby I photographed like crazy in May).
He wasn't a fan of her pink toys.
She wasn't a fan of his banshee-like screams.
But they did love each other's toes.
Who can blame them?  Baby toes rock.
As does my niece … just because she can make this face: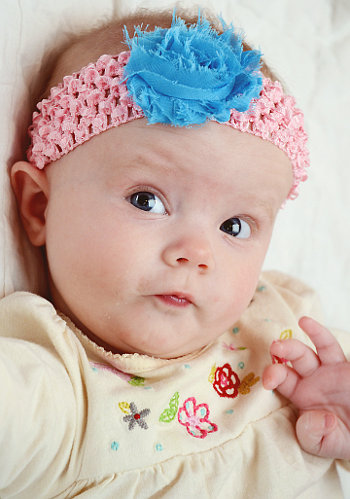 Awesome.