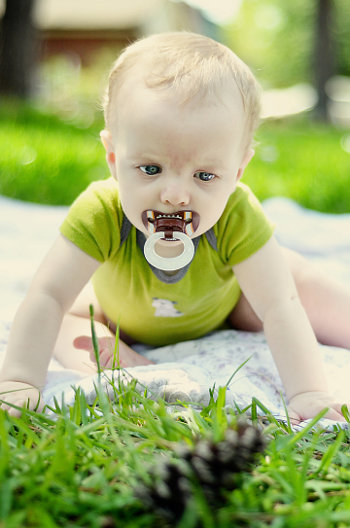 It took one sunny day and one pine cone to give Barney Kneeknuckles the drive to "grow up."
And, yes …. he crawls now.
And had pulled up to standing . . . twice.
And can get into a sitting position by himself.
He says "bite" and "Mama."
He gives kisses — on demand and voluntary.
Sniff … and he isn't even eight months old yet.
Big. Sniff.