Alternate Title: A Letter to my Son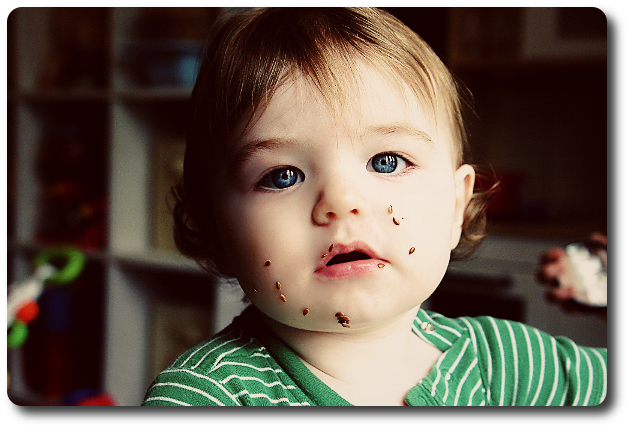 Now that you have entered your second year of life — a busy time of learning to run and learning to say "Dada" (thank you so much for saying, Mama first) — I feel now is an appropriate time to talk with you about a few things.
The things no one else will tell you.  The things you need to know.
. . . . . .
Let's start with the dog's paraphernalia.
The kennel is Max's home. . . not yours.
Max's blanket is his . . . not yours.
Max's pig-ear is his . . . not yours.
Do not lock yourself in his kennel.
Do not snuggle up in his blanket.
Do NOT suck on his pig-ear.
Got it?  Good . . . moving on.
. . . . . .
The toilet is not a splash-pad.
The toilet is not a water fountain.
The toilet is not your new toy.
Do not dangle your arm in the toilet.
Do not splash the toilet water.
Heck, let's just steer clear of the toilet — I'm talking do. not. go. near. it.
Ok?  Thank you.
. . . . . .
And, finally, let's discuss your diaper changes.
(deep breaths)
In between diaper changes, your body-parts do not fall off.
They. Are. Still. There.
I understand you simply want reassurance that all is well.
I understand that you are concerned — worried — that, just perhaps, you will discover your wee lil' proof of future manhood is missing.
But (and I'm telling you the truth) this will never happen.
Please don't flail while I am trying to change your diaper.
Please refrain from groping yourself as I try to clean up certain (ahem) messes.
You don't have to hold it in place — it won't fall off.
Ever.
. . . . . .
I'm so glad we've gotten this all out in the open — a bit of honesty between mother and son.
And I know, simply from the fact that you said "Mama" first, you won't have any problem abiding with Mommy's wishes.
Love you ~~ Mommy.
P.S.
You can also stay out of my flax seeds.  Flax isn't a good look for you