Hubby came downstairs this morning, dress coat in hand, ready for another day traveling and working across Houston. Before he could leave, the Little Lady stopped him and brought to the couch, pushing him down to sit beside me.
The Little Lady whispered in his ear.
Hubby, turning to me, a grin on his face: "You're my 'berry' best friend in the whole wide world."
The Little Lady, eyes sparkling, whispered to him again.
Hubby, laughing:  "I love you and I won't ever give you up."
The Little Lady covered her smiling mouth with her hands and leaned in for yet another whispered direction.
Hubby moved in and kissed me . . . while the Little Lady clapped.
The Little Lady paused for a moment, thinking and plotting, and then grabbed her daddy's face, making sure he would fully understand her final direction.
Hubby, gleeful eyes meeting mine, said: "And I'm going to take you on a date."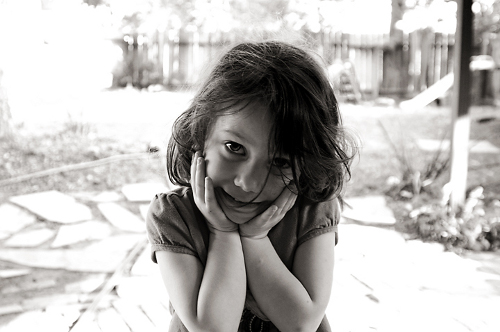 Thank you, Little Lady . . .  I think I like this type of bossiness from you, little girl . . . even though you tried to convince us that we NEED to take YOU on our date and that we all NEED to visit the Houston Bass Pro Shop.
(I am not making this up … she's obsessed with that place)
You  may be a lover of fish, worms, snails, and slugs but Mommy isn't — and, if Mommy is getting a date night, it will most definitely be child-free.
But, I love ya anyways.