I have always spent the past seven years watering down juice. Whether in sippy cups or big kid cups, bottled juice and juice boxes get mixed with water. Yes, even the 100% juice blends get the treatment.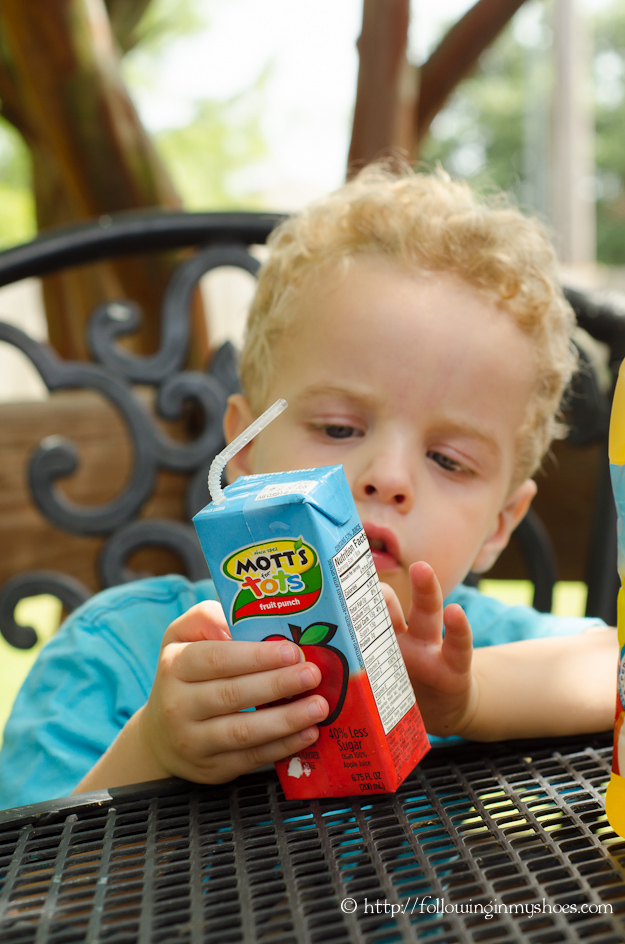 Call me crazy but I've never been a fan of giving so much sugar out like candy. Even 100% juice — despite being delicious and always seemingly so high in Vitamin C — has been on my sugar radar due to a family history of cavity-filled baby teeth. And so, I've been very stingy and my kids haven't known anything but watered-down juice in their short lifetimes.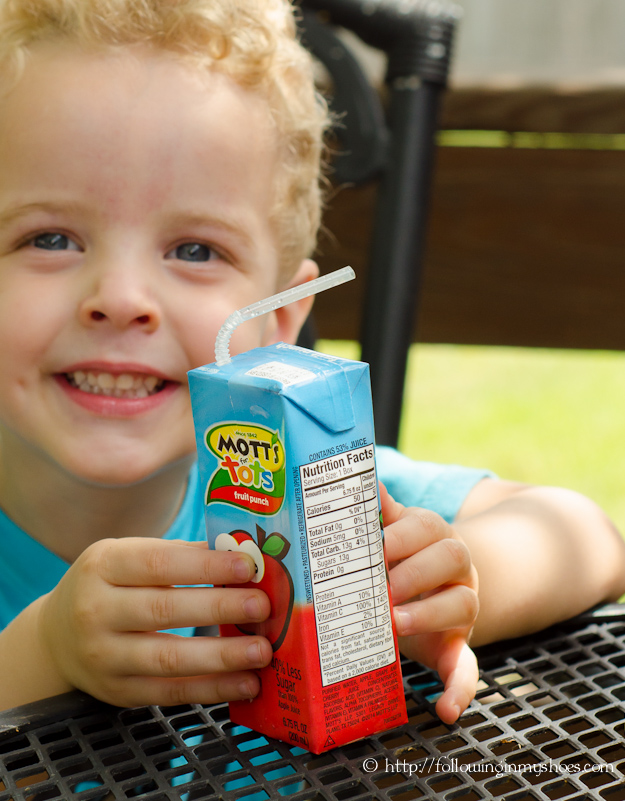 Having a juice option that is already watered down — resulting with 40% less sugar than 100% apple juice* — is something that catches my eye!
Mott's® For Tots is a pre-diluted juice that works for both moms and the kidlets in their lives: a good source of vitamins A, C, and E and still full of the great taste children enjoy from their juice!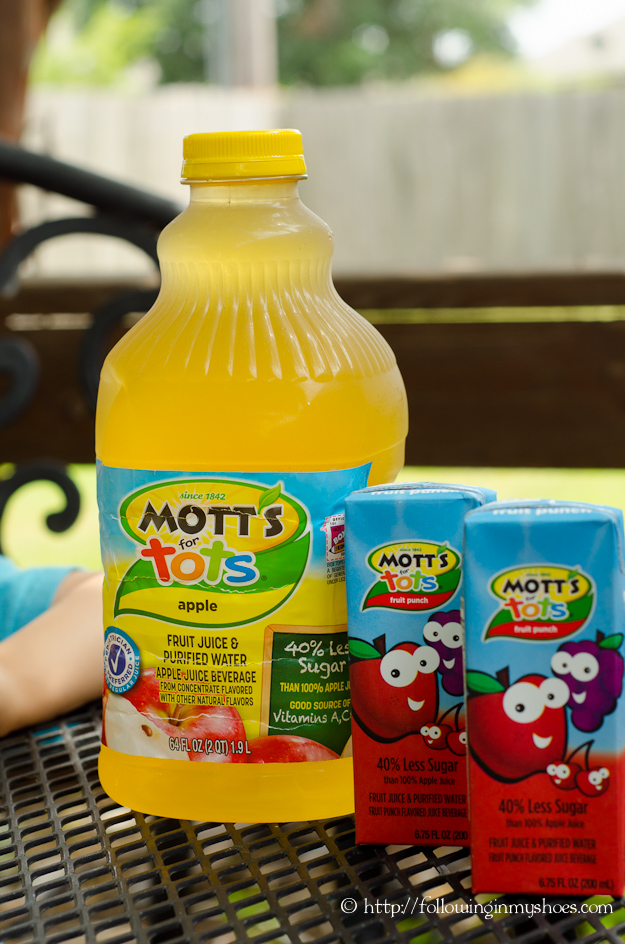 100% juice blended with purified water means Mott's® For Tots is the perfect Mom-Approved, nutritious"grab-n-go" option for these hot summer days when Kidlets spend every hour just being kids — exploring, creating, learning, playing and growing to their fullest potential.
Coming in a variety of sizes, you can find Mott's® For Tots Juice in Apple, Apple White Grape, Fruit Punch, Grape, and Mixed Berry.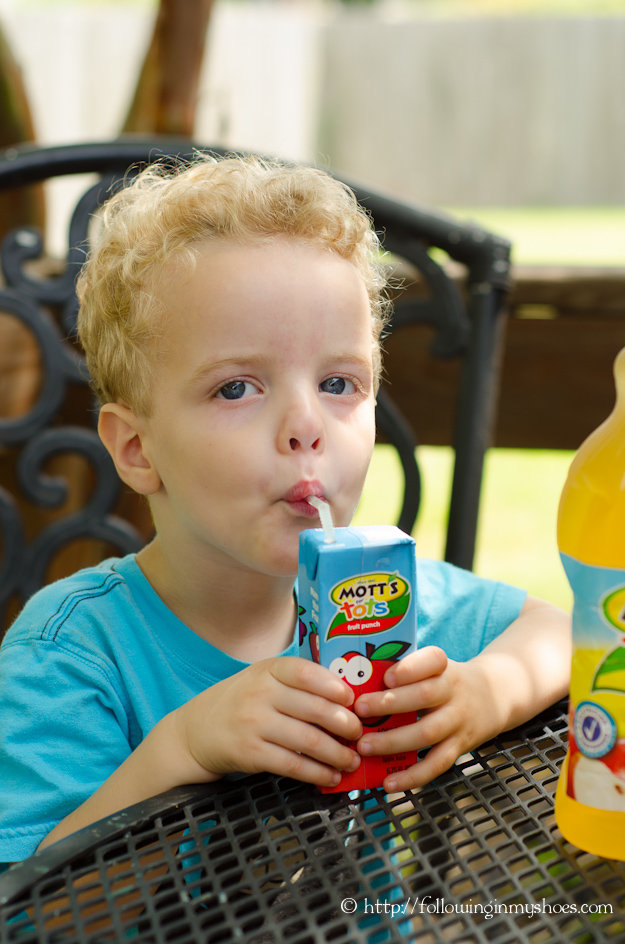 *Mott's Fruit Punch Rush and Wild Grape Surge have 15g sugar and the market average of 100% fruit juices and blends have 25g sugar.  
Follow Motts on Facebook and Twitter for coupon offers and more!
This is a sponsored conversation written by me on behalf of Motts for Tots via Burst Media. The opinions and text are all mine.