I don't know if baby boys enjoy the description "pretty," but I think it fits our lil' boy just fine!
Here's a more "recent" (ha – I guess one can use the term recent when talking about a two-day old) picture of his sweet face.
I'll post his birth-story soon. I promise it's chock-full of drama, suspense, and embarrassing (oh– soooooooo embarrassing) moments . . . just like the rest of my life!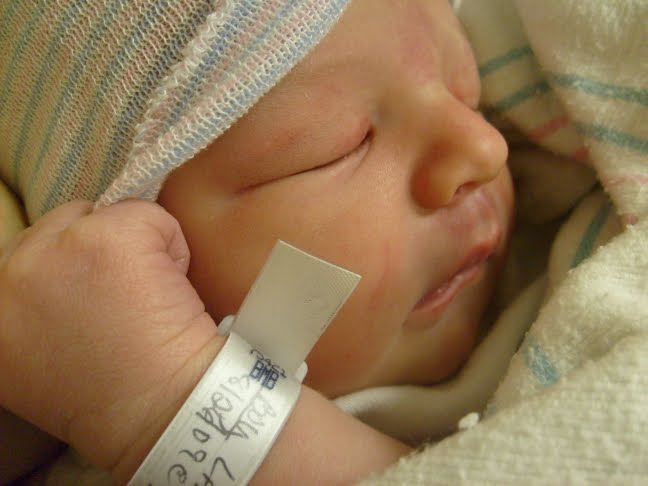 And, no, your eyes aren't deceiving you. Following In My Shoes is currently under renovation (as I try and decide what I want the new look to be)!!!!