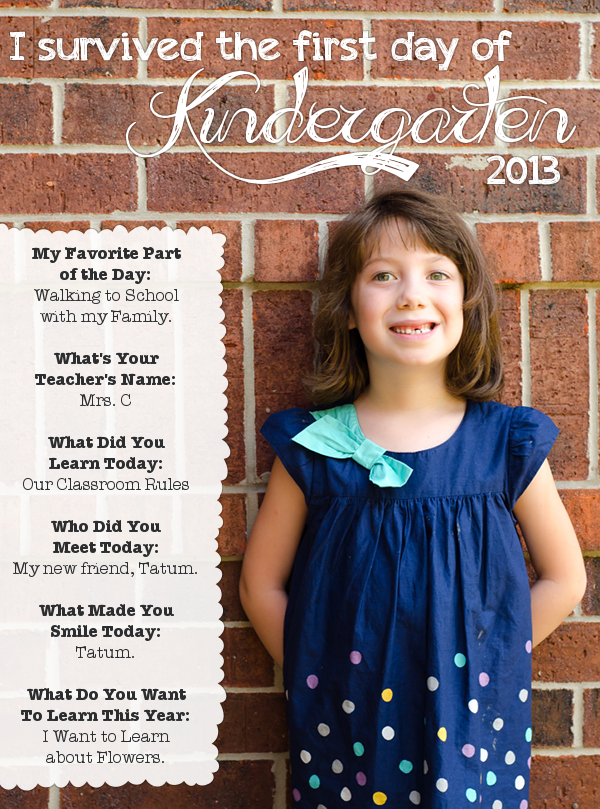 We made it.  We got through the first day of school.  And … we didn't cry.
(nope, not even Mommy!!!!!)
Her outfit only got mildly messy from lunch, recess, and art.
Her hair-bow didn't make it all day (it never does).
And when I arrived to walk her home, she was one tired little girl.
But, we conquered the first day, and the Little Lady learned she is braver than she thought…
She walked into that room like she owned it.