So, I have a somewhat decent DSLR and a copy of Photoshop Elements.
But there's been a vital piece missing . . . knowledge.
I don't know nuthin' 'bout my camera or workin' PSE.
Nuthin'.
For three months, I've only used the "auto" mode of my camera and, when playing with PSE, I've only used preset actions.
That's it.
A simple matter of being too scared to play around.
But not anymore.
Thanks to some tutorials from Life with My 3 Boybarians and Everyday Elements, I learned a few things today about my camera and PSE.
It's the dawn of a new era, my friends.
The Dawn of a New Era.
In honor of this new era, I decided to try my hand at creating "Holiday Bokeh," following the instructions detailed at Life with My 3 Boybarians.
(that's fuzzy, glowy, christmas lights in the background . . . for those shaking their heads in puzzlement at the word, "Bokeh")
Now, before I show the pics, I have to admit that my Kidlets . . . sigh, my kidlets . . . decided that this evening was "Wrestle on the Couch – then on Mommy – then on the Couch" Time.
Very frustrating when you are SITTING on the couch, camera in one hand and a nutcracker in the other . . .trying to take a picture of the aforementioned nutcracker.
Very. Frustrating.
Here are the first results of my New Era: not so good but "ok" (I guess) for a first time.
Holiday Bokeh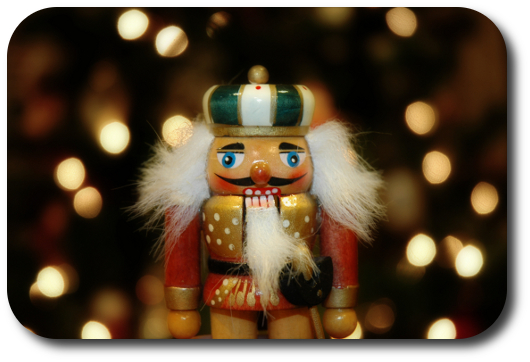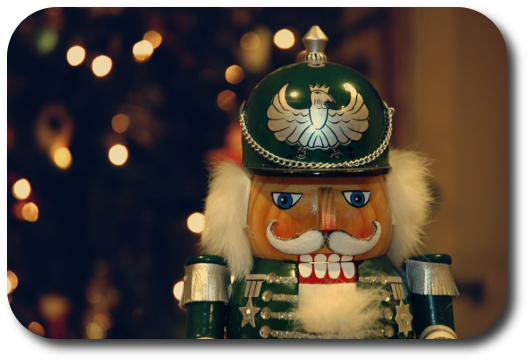 It's obviously not perfect — the lights are angular instead of round and not BIG and glowy.
Hmmm . . . I think I know what I'll be doing whenever the Kidlets decide it's time to nap.
(fingers crossed that actually happens)