A month ago, a mystery box showed up on my doorstep… and inside, I soon discovered, a truly wonderful, precious gift.
Coffee
.
Fragrant, black, rich, coffee.
The nectar of life.
For
meeeeeeeee
.
A New House Blend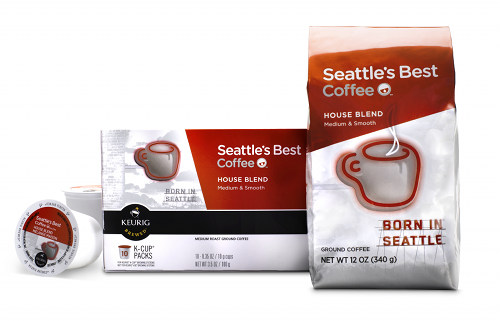 Seattle's Best Coffee sent their new House Blend ground coffee, a sample of their new House Blend K-Cups, and a travel mug so I could take my new coffee everywhere.
And everywhere it has most definitely gone.
Even now, weeks after I finished the last drop from that wonderful red and white bag, I'm still hooked on the Seattle's Best House Blend … which has found its way into my cart every week at the grocery store. Yes, replacing our old "favorite" as THE coffee of choice in this family.
Even Duncan Likes It
Turns out, the Husband and I aren't the only new fans.
The new House Blend from Seattle's Best Coffee tastes so good even Duncan loves it.
Duncan???
Yes, Duncan … five guys named Duncan. Five of them — random people with little else in common than their name, but after tasting the new Seattle's Best House Blend, they discovered they had something else in common: a love of the new blend!
See for yourself …
Get Your Own Free Sample
In celebration of being the taste that Duncan (all of them) loves, Seattle's Best Coffee is offering free samples of their new House Blend on Facebook.
From now until April 30th, while supplies last, you can head over to their Facebook page and get you some COFFEEEEEEE!
Coffee Giveaway with FIVE Winners
I get to share the coffee love with five you. FIVE of you get to win the following: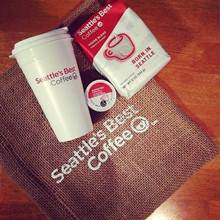 A bag of House Blend packaged coffee
A House Blend K-Cup sample
A Seattle's Best Coffee travel mug
(and, quick interjection … the travel cup is awesome! Dishwasher and microwave safe!)
To Enter
In a comment below, let me know why you love coffee!
Good luck!
Giveaway ends April 18th at noon. Winners will be chosen at random and notified by email; winners will have 48 hours (from the time the notification email is sent) to confirm their information to receive the prize packages.