Based on the tweets, Facebook status updates, and blog posts I read, I *know* I'm not the only woman out there who experiences the occasional Bad Mommy Day.
The Toddler busts his lip… all the way through.
You burn two batches of bacon in a row.
The Middle Child wakes with Pink-Eye … after he spent the night sharing YOUR pillow.
Your oldest breaks into a bottle of fingernail polish, painting not only her nails but also a towel, her comforter and the carpet.
It becomes the longest day ever, hour after hour crawling by.  One mess after another.  One hungry child after another.  Not even escape to the bathroom is possible because, where ever you go, they find you.
Are they all like this?  Thankfully no, but when this kind of day tackles you, there isn't anything better than discovering the perfect box of chocolate in your cabinet.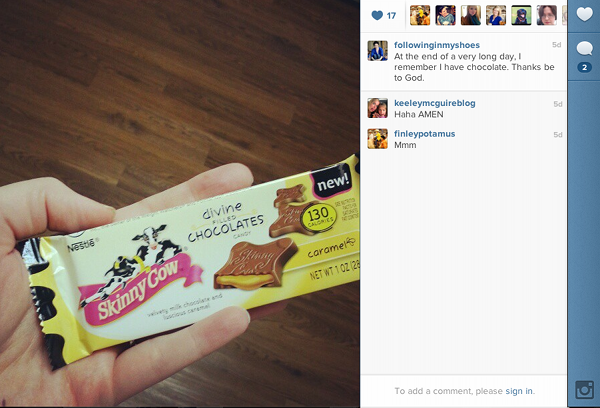 Chocolate just does something for a girl, doesn't it?  It makes your brain happy … makes your breathe deeply … makes you realize nothing is really as bad when chocolate is in your mouth.
Am I right???
You want to know what make my chocolate even better? It's a perfect, 130-calorie portion of sweet deliciousness.  That's right — I said 130 calories!  And it's from the people who know how to make guilt-free sweet treats: Skinny Cow.
We're all familiar with their ice cream but you won't find these new divine filled chocolates in the freezer section of your store … not a chance.  THIS is chocolate.  Candy!!!!  The perfect, anywhere, anytime indulgence.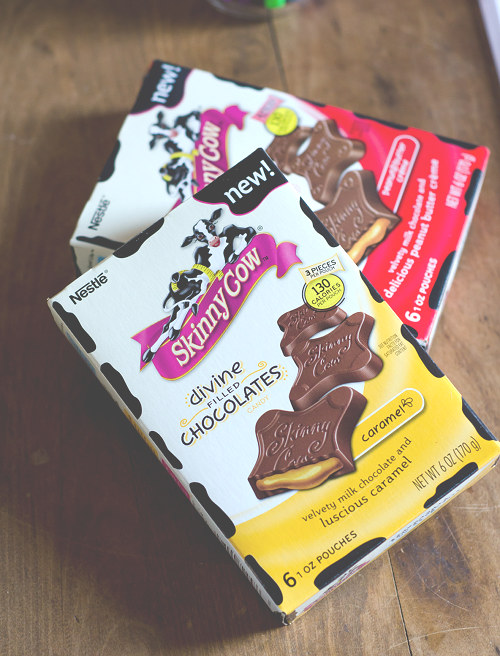 You have your choice of creamy peanut butter filled chocolates or caramel.  Or, you know, you could pick up a box of each … just in case your you have more than one bad day in a week.
(just sayin')
Each individual serving has three chocolates in it — three!  One to take care of your stress, one to satisfy your sweet tooth, and one to savor.
Can you tell I've loved having this candy around?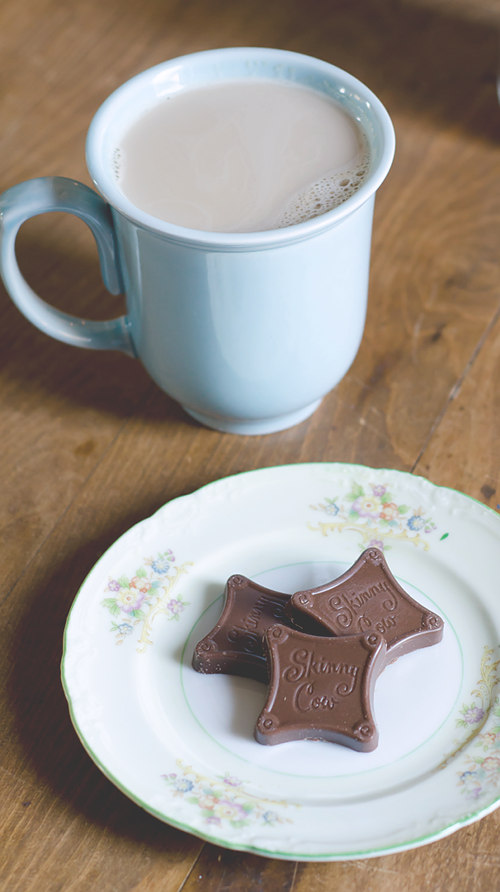 Find this candy in the candy aisle at your grocery store … or check out the Skinny Cow Facebook page (where they have been handing out free coupons!) … and if you need even more Skinny Cow, you can find "her" on Twitter, Pinterest, and Instagram.
She's one social media savvy heifer.  And she makes some darn good chocolate.
I wrote this post while participating in a blog tour conducted by Burst Media. I have been compensated for my time commitment to the program, but my opinions are my own.