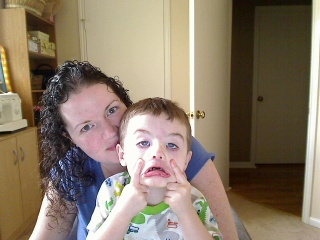 Oh. My. Word. Anyone out there? Just the crickets? And my mother?
Sigh . . .
No, I didn't fall off the face of the earth, get hurt in a wreck, or go off the deep end.  The reason for my absence these past two weeks?  We decided to put our house on the market.
Holy crap, why didn't anyone WARN me about the work involved?  The scrubbing and vacuuming.  The organizing and tossing.  The late nights painting and replacing faucets.  The joy of installing granite counters only to realize some other person will spend the next year enjoying them.  The stress of maintaining a civil tone whilst talking with your spouse, who is also working hard to maintain a level of civility when, really, you both want to SCREAM at each other over the color of paint, landscaping debacles and the fact he chose to actually sleep an hour one night instead of working.
(obviously, NOT our finest two weeks of marriage)
Toss in two sick little boys and a Little Lady who is already starting to exhibit signs of anxiety over a move  . .  and there you have a glimpse of my life.
It's been a bowl of cherries around here . . . and, now that we have a sign in our yard, the waiting begins.
The best part?  We haven't even decided upon a specific neighborhood for our next home.
We're such rebels.  And not stressed at ALL over this wee little issue.  Not. At. All.
(sarcasm, people … it's how I'm getting through all of this)
Now while I wait for someone to fall in love with my house and try to keep the children from destroying it, here are some pics of our life.  Funny things.  Revelations.  And home repairs.
'Cause I know you really care.
July 3, 2012: My children decide they all want to match . . . as in all be girls.  I didn't ask questions — just took the blackmail photo.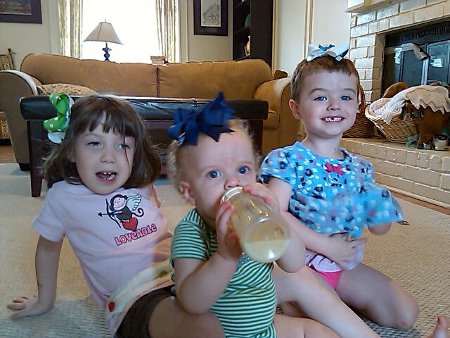 July 6, 2012: I learn the secret ingredients in Chorizo … and vow never to eat it again.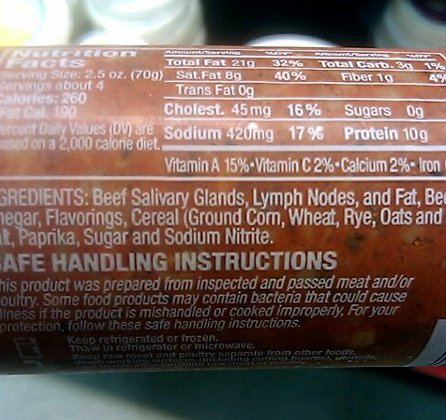 July 7th, 2012: My Father-in-Law stumbles upon a new eatery … and a place for my mother in law to tan.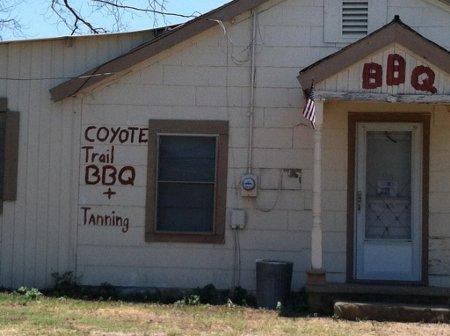 July10th-12th: I decide it is time to start freshening up the master bedroom (which we never painted despite hating the "Baby-Poop-Orange" color chosen by the previous owners).  I buy paint and, after painting two walls, realize I hate it.  Two days later and after opening and pouring many random cans of leftover paint . . . I had my perfect. "custom" wall color.  Again … for the next tenant. (sigh)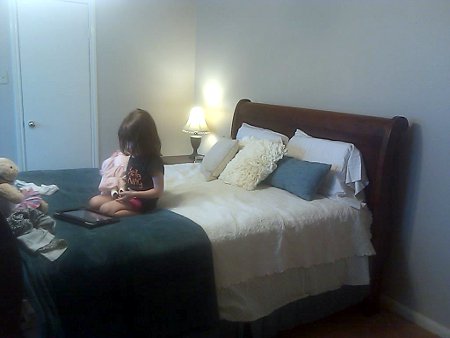 Isn't it nice to get your home "just" the way you've always wanted it . . . JUST so you can sell it?
Brilliant.