Last week, my Inlaws came into town to help us get the house ready to put on the market — which, by the way, happened yesterday.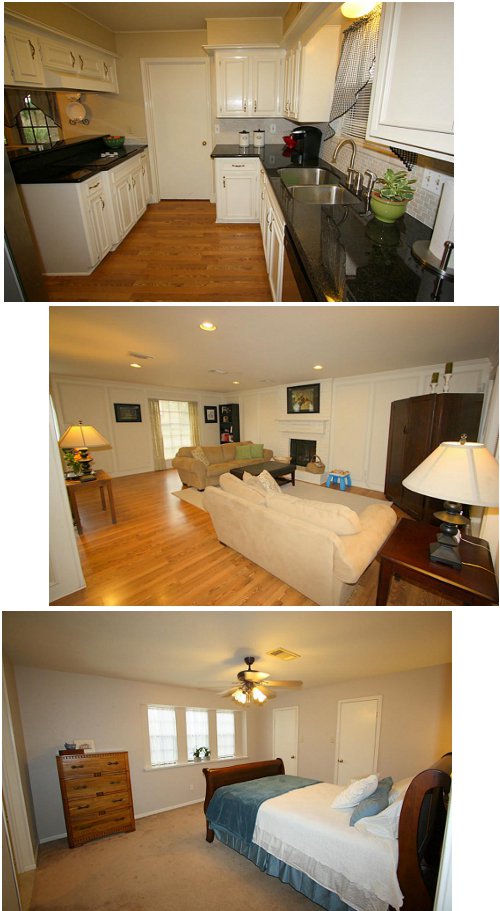 (some of the official listing photos from our realtor … I still haven't gotten used to seeing it so "bare")
My father-in-law laid tile, built shelves and helped with the myriad of little home-improvement projects we decided to tackle.  My mother-in-law entertained the Kidlets and, since I was busy most evenings painting and packing, cooked our evening meals.  I gave her free reign since I really had very little energy to think about food and so she threw together a variety of dishes.  The day they left, she made "the" roast my husband grew up with . . . "THE" roast he always wanted when we were first married.  The. Roast.
That evening, as were once again just a family of five and trying to handle children by ourselves, I teasingly asked the Husband if he had enjoyed having his mom cook for him.
He hesitated.  His first mistake.
Then, he said, "Yes."
I. Was. Shocked.  After all the encouragement he has given me the past few years as I've given into my foodie hobby … all the compliments … all the tales of bragging to coworkers about the food he gets to eat … he said, "Yes."
"BECAUSE," he went on, "I don't have to wait for her to take pictures of my food before I can eat it.   That's the only reason."
I guess being a foodie, while it has perks, also is annoying . . . for the boy who gorges himself on my hard work.
Hmmph.
Then again, he does have to wait a lot — sometimes for food photos I never get around to blogging at all.
Le Sigh . . . for a food blogger's husband.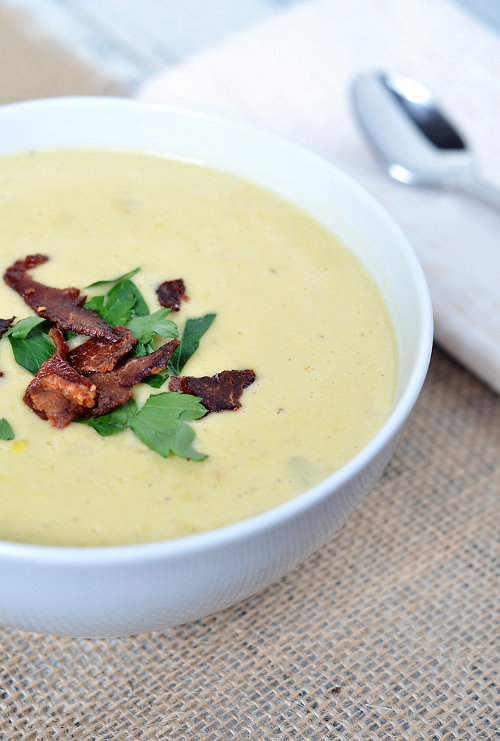 (Grilled Corn Chowder … completely from scratch … canned soup free.   It's awesome.  Completely awesome … and one of these days I'll post it.  Some day)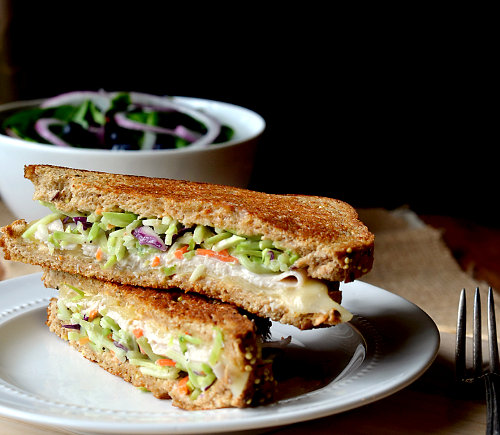 (The Rachel …. a real sandwich of  which I created a "copy-cat" recipe, complete with homemade poppyseed cole slaw dressing and a homemade zesty Thousand Island dressing.  It's the bomb.  My new favorite sandwich.  And another recipe I'll post … some day)