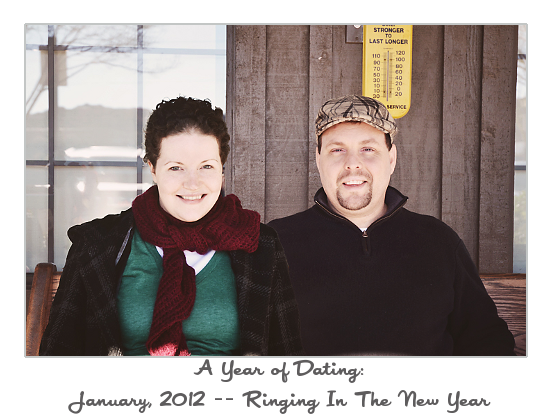 Tips for Taking a "Date Night" (or date breakfast) Photo
(1) Don't bring your dslr — take a point and shoot for the ease of the stranger you ask to take a picture of you and your date.
(2) Don't choose a location that caters to the elderly (i.e. Cracker Barrel in the morning) …. they may or may not be able to see through the viewfinder or the lcd screen to focus on you and your date.
(3) Don't be above "giving up" on the elderly man/woman/server handling your camera.  You'll be there one day too and you too will be easily flustered by that heavy new-fangled contraption.  Just smile, let them do what they can do … and THEN take separate pictures of you and your date.  That's right — one picture of you and one of your date.
(4) Open Photo-Shop and merge the two photos.
(4) Google tips for "removing post-partum face flab from photos"
(5) No, seriously …. do it.  That pic needs it.
(6) Resolve not take a posed photo on a Cracker Barrel pew ever again… especially after eating.  It's not a good look for anyone.  Especially those who indulge on eggs, bacon, french toast, and biscuits and gravy.
(7) Decide that  — despite the fact the picture is somewhat of a fake — you and your date do look good together and it's no wonder God gave you so many babies.
(8) Remind yourself those babies are worth it… even at 12:30 am, 1:15 am, 2:36 am, 3:59 am and 4:44 am.
(9) Really.  They're worth it.
(10) They will be.  Some day.
 p.s.  don't forget to wear make-up for future dates.  Especially when dealing with those babies that refuse to sleep.  Ever.