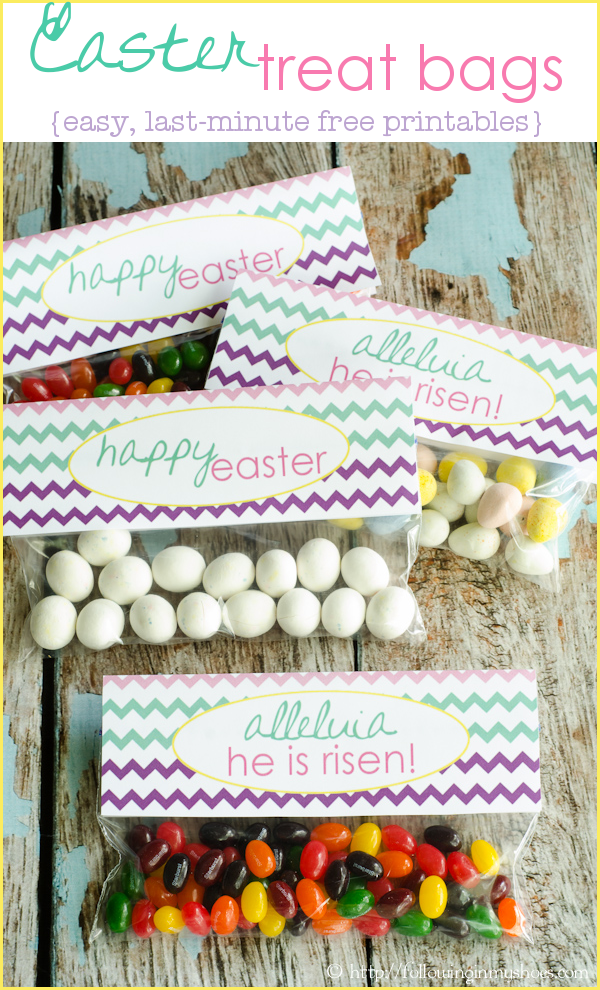 It's been a full, busy week … Holy Week events at church, Easter Egg Hunts, and nightly talks around the dinner table using our Resurrection Eggs and our Resurrection Garden (a new tradition for us this year).
Each day has been insane and beautiful at the same time … and now, finally, as we prepare for Good Friday, we are nearing the close.
It is (nearly) finished.
As much as I hate to admit it, on Sunday, the Kidlets will awake with one thought in their sleepy little minds: THE EASTER BUNNY CAME!!!!!!
Much like Santa Clause, The Easter Bunny was a huge part of The Husband's childhood, and each year, he and his cousins would spend hours carefully crafting their "Easter Nests" … little nests they fashioned in the backyard out of grass, twigs, flowers, leaves, rocks and anything else Nature had to offer.
The Husband and his Mother have made sure to introduce the concept to the Kidlets and it has become one of their favorite parts of Easter.  The only problem?  MAMA doesn't really care for loose, unwrapped jelly beans and other candies rolling around in the aforementioned nature.
This year — in a moment I like to call sheer brilliance — I realized I could solve the problem with some homemade treat bags.
So. Simple.
I now have the bags ready for Sunday … and even a few extra to pass out to some special friends at church.  AND … I'm sharing the printable toppers for anyone else who doesn't like lose candy rolling around, whether in Easter Nests or Easter Baskets!
Free Printables for Last Minute Easter Treats
Simply click the download links and either save the pdfs to your computer or print (they have been designed to print to 8.5 x 11 paper).
Download the Alleluia Printable
Download the Happy Easter Printable
To Assemble:
Cut the toppers out and fold them in half.
Fill snack sized bags with your preferred Easter treat (note: fill them slightly less than half full so that the toppers will fit correctly on the bags) and seal.
Use double-sided tape (like I did) or staples to attach the toppers to the top of the sealed bag.
Done!
More Easter Recipes and Ideas
International Delight has created a special Easter Ideas Pinterest Board … there are some cute craft ideas and recipes there, all of which would be easy to prepare in time for Easter Sunday!
p.s. If you'd like more yummy recipes that use International Delight (yes, you can bake and cook with it!), here are a few of our favorites:
Bread Machine Cinnamon Rolls (use your favorite ID flavor in the glaze for a yummy Easter breakfast)
Blueberry Cream Bread (a sweet bread that is perfect for breakfast or coffee-time)
This is a sponsored conversation written by me on behalf of International Delight. The opinions and text are all mine.