Whenever we eat out at a Mexican or Tex-Mex restaurant, the kidlets pretty much only eat two things: beans and rice.  They adore (ADORE) a big ol' spoonful of refried beans and a side of orange colored rice.  The simplest of foods.
But, as I have spent years learning, it isn't easy learning how to make healthy versions of either side-dish.  With a little recipe tweaking and a few crossed fingers, I finally have come up with healthier versions of Refried Beans and Spanish Rice.  And …. they are kidlet-approved.
Score!
Tex-Mex Style Spanish Rice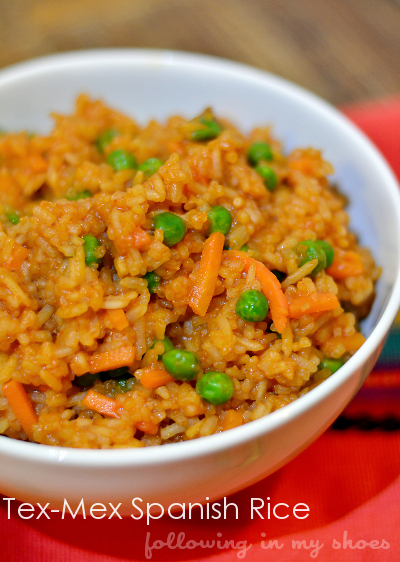 (I have to thank Life as Mom for the inspiration for my Spanish Rice; I have changed the recipe a bit but she was the one who gave the tip of using tomato sauce to color and flavor the rice!)
[print_this]
[/print_this]
Refried Beans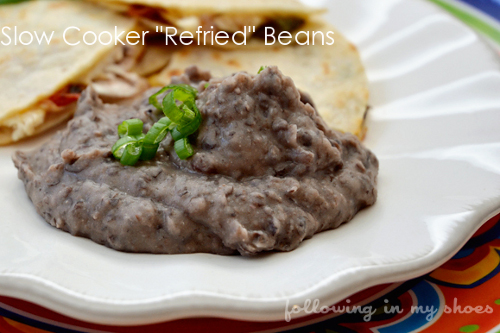 [print_this]
[/print_this]
Link Up Your Tex-Mex Recipes
Have a mouth-watering recipe your family just LOVES?  Link it up for our Tex-Mex Tuesday Recipe Series.  Each week until "Cinco de Mayo", Lori (from My Kinda Rain) and I are featuring our favorite Tex-Mex recipes.  Lots of yumminess going on around here!

');

(linked with Young Living Oil Lady's Kids in the Kitchen) and Mama Chocolate's Delicious Dish.)