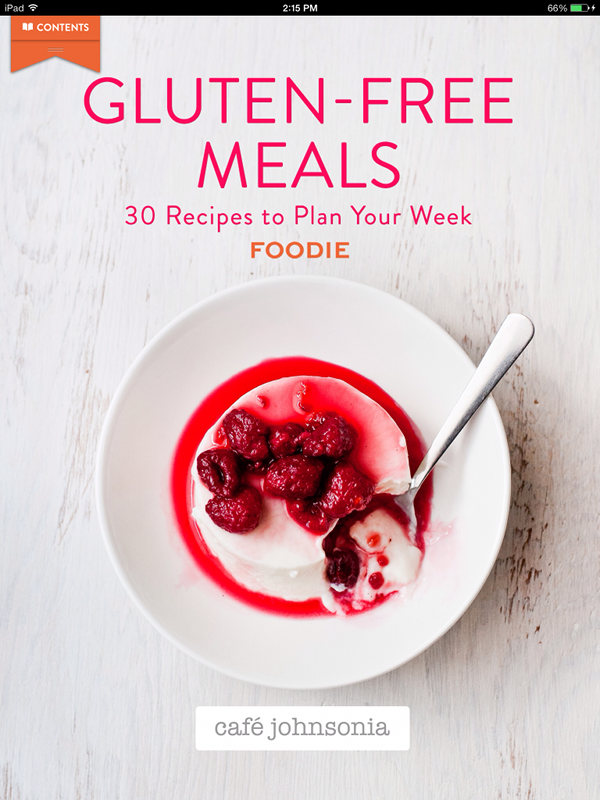 I turn to a lot of sources for dinner ideas each week when I menu-plan: social media, new and old cookbooks, and various recipe apps I have on my phone and iPad.
The Foodie App (available for free on iTunes for the iPhone/iPad) is one I've been turning to frequently since first discovering it last month.  And right now, their newest recipe collection is right up my tastebud alley.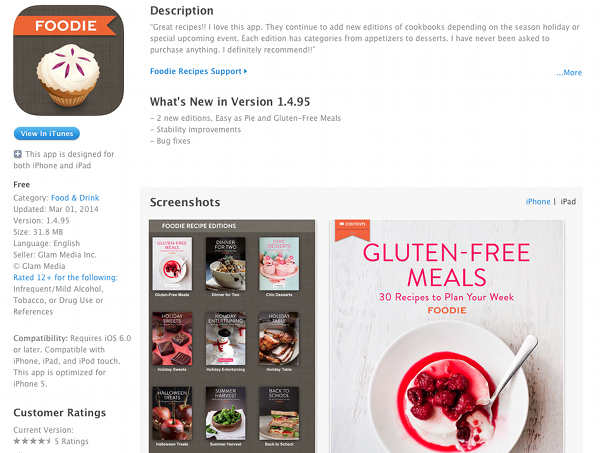 The Gluten Free Collection was created for the Foodie App by recipe developer and blogger, Lindsey Johnson.  The photographer and writer behind Cafe Johnsonia, Lindsey is a busy mom who creates gluten-free recipes that pass the family-friendly test without sacrificing taste and sophistication.
In this month's collection, the Foodie App showcases 30 of Lindsey's Gluten-Free recipes for a 7-day meal plan.  THIRTY mouth-watering recipes, all arranged to give you a complete meal for each night of the week — main course, sides and desserts.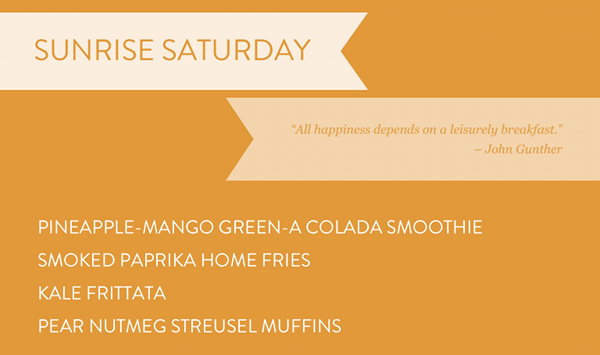 Because I'm a fan of egg dishes for simple week-night meals, I quickly spotted the Simple Kale Frittata recipe that was highlighted in the "Sunrise Saturday" menu and decided it would be perfect for one of our busier week-nights.
Frittatas are as easy as it comes for breakfast, lunch or dinner.  If you have eggs and a few veggies .. you can have a filling and comforting meal in less than 30 minutes.
I made this Simple Kale Frittata for dinner Tuesday night and I LOVED IT.  It's the perfect way to showcase eggs, the beauty of seasonal kale, and the simplicity of frittatas.  And, since I had a wee bit o' cheese and a few mushrooms hanging out in my fridge, I decided to throw them in to the party.
(Every food wants to play in a frittata.)
What did the rest of the family think?  Well, there were only a few pieces remaining after dinner.  I planned on enjoying the leftovers for breakfast the next school morning …. only to discover the Husband had eaten them ALL before going to bed the night before.
Alllllll of it was gone.
I'd say that means it was a true winner.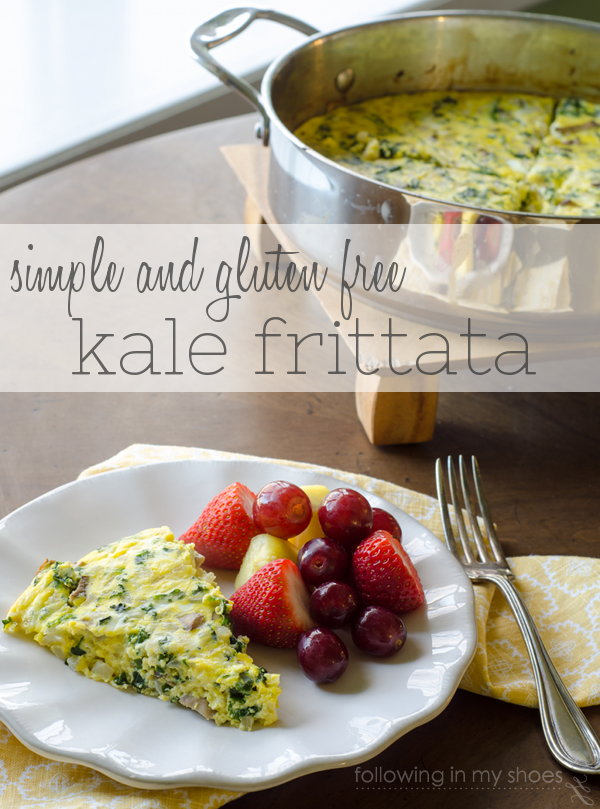 Simple Kale Frittata
(adapted from Kale Frittata recipe showcased on the Foodie App)
Ingredients
8-10 Kale leaves, stems removed
1 Tablespoon Olive Oil
1 White Onion, finely diced
4 ounces of sliced Cremini Mushrooms
2 cloves Garlic, pressed or minced
8 large Eggs
2-3 Tablespoons Whole Milk
⅓ cup shredded Mozzarella
¼ cup shredded Parmesan
salt and pepper
Instructions
Preheat the oven to 400 degrees.
Wash the kale well, dry and then, stacking a few leaves on top of each other at a time, cut the leaves into fine ribbons (chiffonade style).
Heat the olive oil in a large, oven-safe non-stick or cast iron skillet.
Once the oil is shimmering, add the diced onion and sliced mushrooms. Cook until both ingredients have softened and the onions have turned golden brown.
Add the pressed/minced garlic and kale ribbons to the pan.
Season with salt and pepper, cover and cook until the kale has wilted and cooked down.
While the kale cooks, in a separate mixing bowl, whisk the eggs, milk, and cheese, seasoning with a dash of salt and cracked black pepper.
When the kale has finally softened and is cooked down, remove your pan from the heat source.
Pour the egg/milk mixture over the kale. Stir gently to make sure all of the vegetables are distributed evenly in the pan.
Place the pan in the oven and bake for about 10 to 20 minutes (or until eggs are set -- time will vary by oven). Let cool slightly before cutting into wedges and serving.
Get the Foodie App
The Foodie App is free for iPhone and iPad users … and each month, a new edition of tantalizing recipes is shared.  It's like getting a brand new, FREE cookbook each and every month.  Perfect for those of us who love food, love to cook and love apps.
Disclosure: This is a partnered post on behalf of Glam Media and Foodie.com.