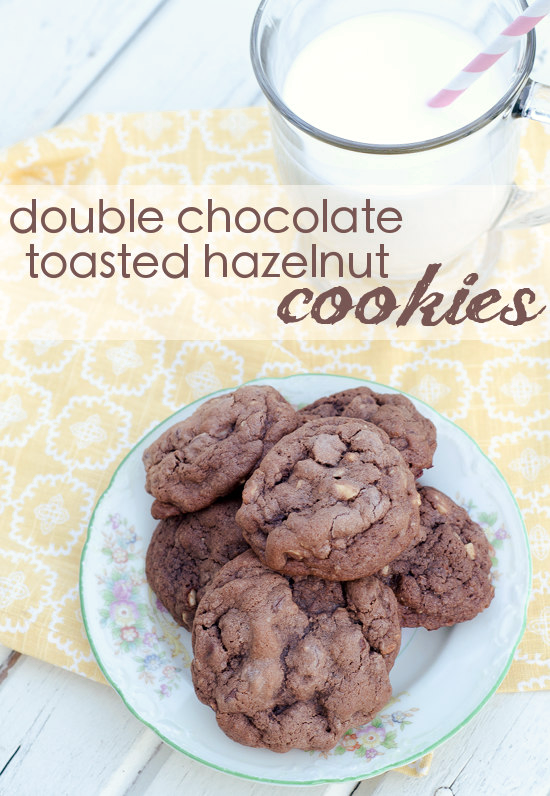 A few weeks ago, I took a deep breath and asked The Husband a question: "Is there anything I need to do better when it comes to cooking?"
I braced myself for the possibilities.  Would he admit I under or over seasoned food?  Would I hear I hate this or I hate that?
No … The Husband pondered the question for a few seconds and then said, "You know — I think you need to bake more.  Like cookies and bread and cakes.  All that.  That's the only thing you don't really do."
He want more cookies?  That's the only area in which I'm lacking?  Hmmmm … The Husband might be smarter than he lets on, but it's true I don't do a lot of baking.
There are two reasons why my Kitchenaid Mixer doesn't see much use: (1) I EAT COOKIES!!!!! and (2) Baking is all about rules.  Even though I am a Type-A, rule following girl, when it comes to my kitchen, I like to just do what ever.  A dash of this, a drop of that.  You can't do that when you are baking.  Baking is a science … and a precise one at that.
But, because I love the Husband, I obliged — knowing that I would have to deal with the urge to eat every cookie as it came from the oven.
But, it seems I'm not the only one in this house with a sweet tooth.
As I made cookies Tuesday afternoon (the only thing I could do since our internet was out nearly all week), I kept shooing away little fingers.
And, as I snapped the photos for this post, I noticed something very, very odd.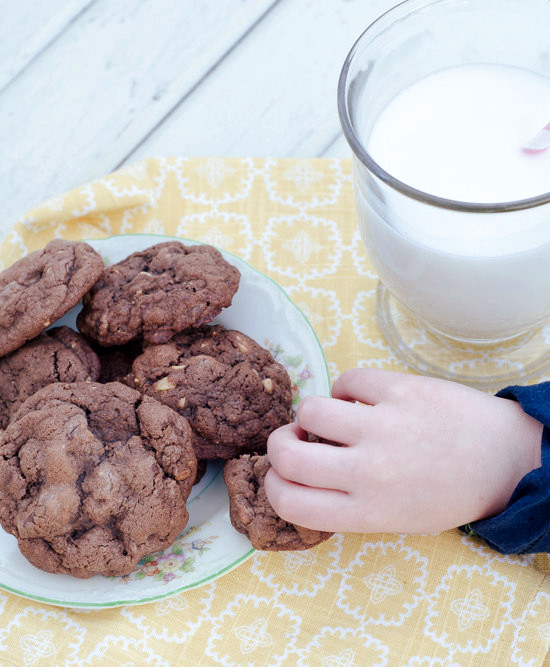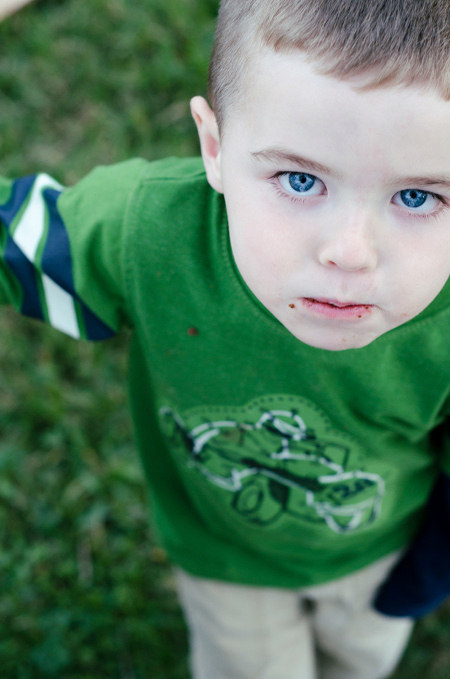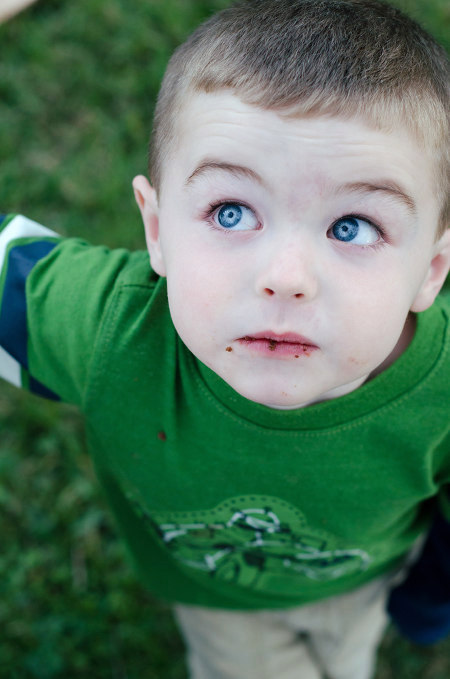 No one — not even the most adorable of cookie thieves — can resist the combination of chocolate and hazelnuts.

Double-Chocolate and Toasted Hazelnut Cookies
Like Nutella? Then you'll love this perfect combination of dutch-processed cocoa, semi-sweet chocolate chips, and toasted hazelnuts. Absolutely swoon-worthy.
Ingredients
2¼ cups All Purpose Flour
1 teaspoon Baking Soda
½ teaspoon Salt
2 sticks of Unsalted Butter, softened
¾ cup Sugar
¾ cup Brown Sugar, packed
2 large Eggs
1 teaspoon Vanilla
4 tablespoons of Dutch-Processed Cocoa
2 cups (1 package) Semi-Sweet Chocolate Chips
1 Cup Chopped Toasted Hazelnuts
Instructions
Preheat oven to 375ºF and set the rack to the middle position.
Stir the flour, baking soda and salt till mixed and then set aside.
Using a medium mixing speed, cream the butter and sugars till uniformly light in color and creamy.
On a low speed, add the eggs one at a time and then slowly pour in the vanilla.
Add the cocoa to the mixture (a tablespoon at a time) until completely incorporated -- you may have to stop the machine to scrape down the sides, ensuring the cocoa is thoroughly mixed in.
Slowly, add the dry ingredients to the wet.
Stir in the chocolate chips and the toasted chopped hazelnuts.
Use two teaspoons to form small cookie balls and then drop each one onto an ungreased cookie sheet.
Cooking time will vary by oven, but bake 9 to 11 minutes or until the tops have started to crack and are no longer "glistening wet." Be careful not to OVER cook as the bottoms will burn.
Notes
How To Toast Hazelnuts
Preheat your oven to 350 degrees.
On a Baking Sheet, spread the nuts out in a single layer and then toast in your oven for about 15 minutes, stirring once at the halfway point. (keep an eye on them though to make sure they don't burn!) Remove the hazelnuts and let them cool a few minutes.
Place the nuts in the middle of a clean, dry towel and then use that towel to rub the hazelnuts between your hands. The skins should come off but you may have a few that are just stubborn. Don't worry about them -- they won't impact the flavor of the cookies and aren't "bad for you."