We've nearly wrapped up this year's H-E-B and Con Agra Meal Maker Challenge.
Four weeks.  Four recipes.  Each with an ingredient list of 7 items (or less) and a time limit of 30 minutes.
Whew!  It took a little more creative brainstorming than in years past, but I did it.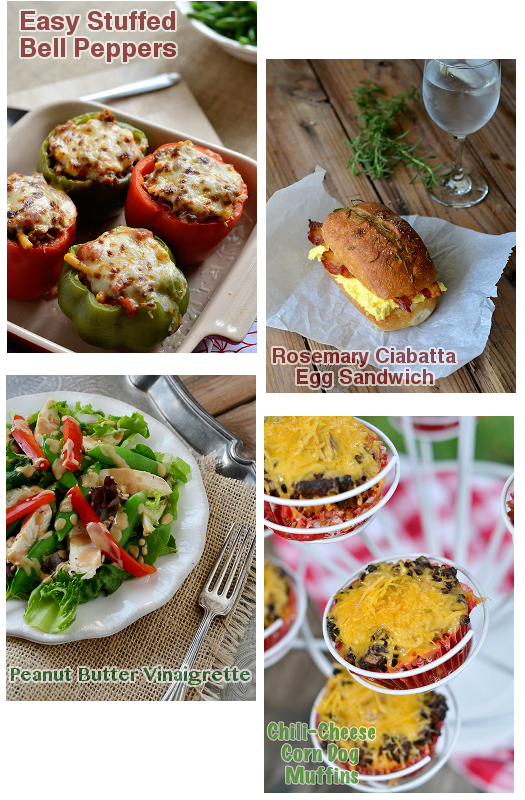 Now — as has become a tradition with the Meal Maker Challenge, I now get to offer YOU the chance to win one of three prizes, valued at $50 each.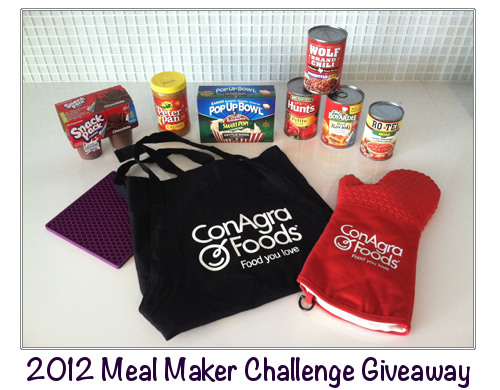 H-E-B Silicon trivet/pot holder
ConAgra Apron and Oven Mitt
Peter Pan Peanut Butter
Orville Redenbacher's Popcorn
Chef Boyardee
RO*TEL Mild Sauce
Hunt's Diced Tomatoes
Snack Pack
Wolf Chili
This year I'm using Rafflecopter so that it is as EASY as possible for you to earn your entry and EXTRA entries into this giveaway. Yeah, I said "Extra". There are a BUNCH of extra entries available with this one.
So, answer the first (mandatory) question … then get up to 92 additional entries for any of the other options you complete!
Good luck and thanks for supporting me in this year's Meal Maker Challenge!