In less than 30 days, my daughter starts preschool.  Eeek — PRESCHOOL!!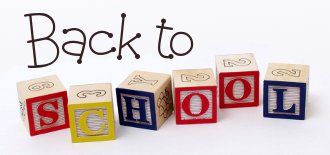 We've been prepping her for this milestone: talking about the fun she'll have, her teachers . . . getting a new backpack . . . finding ideas for new bento lunches.  And, since MOMMY will be having a c-section just five days before she starts school, I've been prepping too — trying to get a head start on "Back To School Meal Planning."
A lot of our meals are already waiting for us — in my deep freeze.  Yes, two weeks worth of soups, grilled entrees, and slow-cooker meals are frozen, ready to be consumed by my family during our "post-baby" days.
But — what happens after that?  How do I handle picking a child up from school (while toting a toddler and a newborn) before scurrying home to get a yummy and nutritious family dinner on the table by 6 pm?
Anyone else have a similar problem . . . trying to get dinner ready in a timely (and frugal) fashion?
H-E-B Back To School Meal Solutions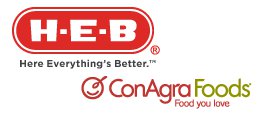 My favorite Texas grocery store has once again asked me to participate in their Back To School Meal Maker Challenge.  H-E-B, joined by Con Agra, is working with me, seven other Texas bloggers, and Food Network Celebrity Chef George Duran  to help busy moms and dads prepare for the start of a new school year.
Helping you in the kitchen, that is.
(you're on your own with bus routes and car pools)
For the next few weeks, we will be sharing family-friendly recipes with you … recipes that take under 45 minutes to prepare and require 10 ingredients or less.

We'll also be letting you know about money-saving coupons and special "Combo Locos" (those money-saving meal deals every H-E-B shopper loves).

And . . .there might just be a few giveaways.  Well — no "might" about it.  There WILL be giveaways!
Want To Follow The Other Meal Maker Bloggers?
These frugal and foodie moms are also participating in the challenge and, like me, will feature a different recipe each week.  By the end of the challenge, you should have at least 32 new recipes for the school year!!!
When Does Everything Kick Off?
Technically, August 1st will be our first, "official" chance to share recipes with you.  Each Monday in August, visit the eight of us to gather your new recipes, check out that week's coupons, and (for those of us who will be doing weekly prizes) enter the prize-pack giveaways.
I look forward to sharing my dinner ideas, recipes and short-cuts with you over the next few weeks . . . AND I look forward to hearing how you "Seasoned Pros" handle dinner challenges during the school year.  This Mama loves getting tips!
Disclosure: For my participation in this challenge, H-E-B and Con Agra have provided me with products, promotional items and compensation.  Any and all opinions expressed are my own.