If you follow my Facebook updates, you know last week was a bad one in our household.  A very, very, very, very, very bad virus hit four out of five of us.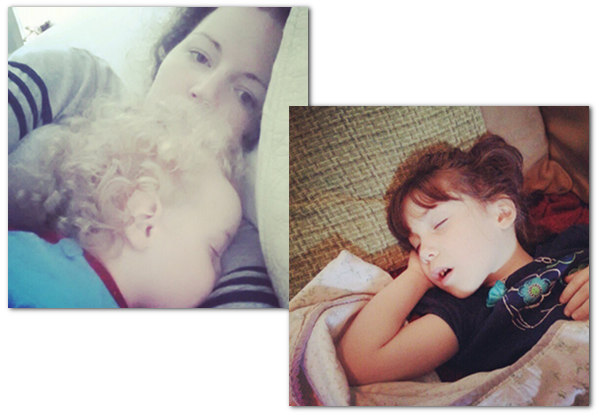 It was not a good week.
The One Whose Job Is To Plan The Meals is still a wee bit under the weather.
Food?  Not my friend.
Our meal plan is simple this week.  Comfort Foods.  Kid-requested meals.  Slow-cooker dishes.  And things I can make without having a lot prep work or a lot of time standing at the stove.
Yeah, I'm lazy when I'm sick.  Don't judge.
What We Are Eating This Week
Monday:  Asparagus Soup with Herbed Goat Cheese, Italian Bread
Tuesday:  (didn't get to this last week, so it's back on the menu this week)  Slow Cooker Chipotle Steak Quesadillas, Refried Beans and Spanish Rice
Wednesday:  leftovers
Thursday:  Slow Cooker Baked Potato Bar, salad and homemade vinaigrette
Friday:  Lasagna, Roasted Green Beans, Garlic Bread
Saturday:  Slow Cooker Rotisserie Chicken, Roasted Poblano Mac & Cheese
Sunday: leftovers
What I'm Baking This Week
Bread Machine Italian Bread
Baked Oatmeal 'n Fruit Muffins
What meals do you make for your family when food isn't your friend?