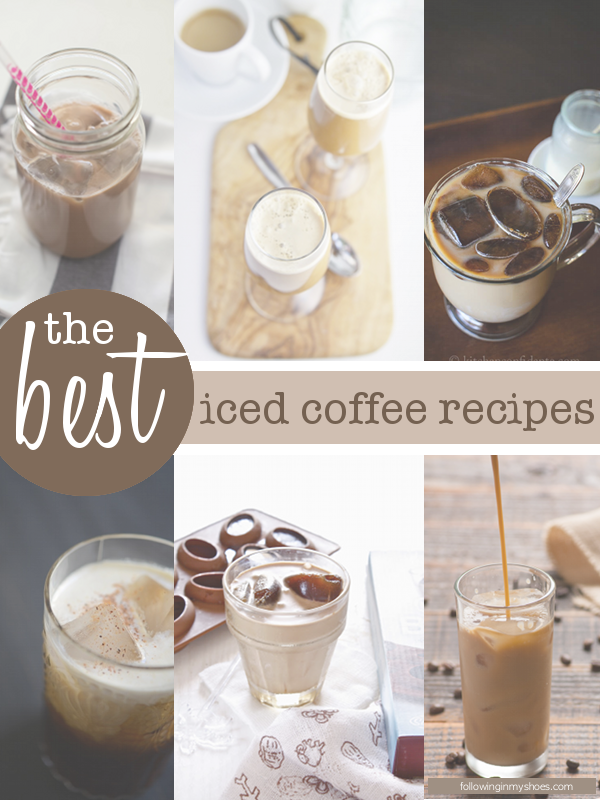 Everyone who knows little ol' me outside of this blog knows I have a very intense love in my life: Coffee.
I've blogged about it.  Created a Pinterest board about it.  Even made a Slow Cooker Asian Pork Roast with it.
Lately, as the temps have been crawling higher and higher, getting me closer and closer into that misery known as "Summer in Texas," I've been eyeballing Iced Coffee Recipes.
Fact: I hate being hot.  No, seriously — it puts me in the most unimaginably bad mood EVER.
(I have to go around apologizing a LOT in July and August)
For the sake of being proactive and keeping my family protected from the wrath of Hot Rachel, it is time to break out Iced Coffee instead of my normal mug o' steaming joe.
(And my entire family now breathes a collective sigh of relief)
As I started compiling the Iced Coffee Recipes for this post (and my own personal use), I discovered that quite a few of the recipes I found online use International Delight Iced Coffee or Creamers as a recipe base.  Talk about making things easy! If you haven't tried the International Delight Iced Coffees, they are REALLY good (dangerously good) and can be found in the refrigerated juice/dairy section of your grocery store.
I may or may not have inhaled an entire carton last summer whilst the kidlets had their little lemonade stand.
True. Story.
The Best Iced Coffee Recipes
Iced Coffee Additions 
And, of course, there is the easy way to do it all …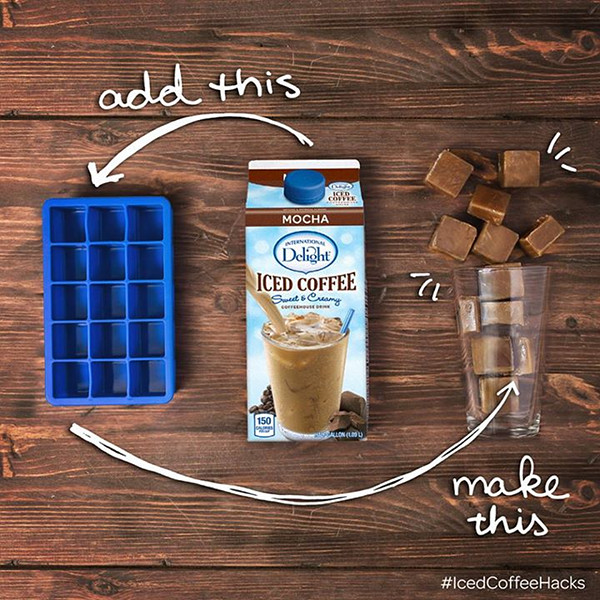 Regardless of the recipe or method you choose, the end result is the same: an icy, delicious, comforting way to beat the summer heat.
'Cause it is a'comin, folks.
It's a'comin.
Patriotic Straw Flag Printables
Decorating this past weekend for Memorial Day has put me in a Red, White and Blue mood! So, for all of your Iced Coffee Escapades leading up to our biggest patriotic holiday — the 4th of July — I have a few little, cute straw flags.  They are perfect whether you're going to be throwing a Independence Day Party or just wanna dress up your own glass.
I like feelin' fancy whilst enjoying a moment of peace during the chaos of summer.
Enjoy!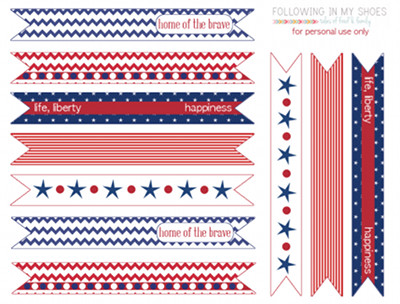 Click the link above.
Right-click to save the Patriotic Straw Flags.
Print in full-color on 8×10 paper.
Cut out each flag and then fold it in half, gluing or taping it to the straw.
This is a sponsored conversation written by me on behalf of International Delight. The opinions and text are all mine.