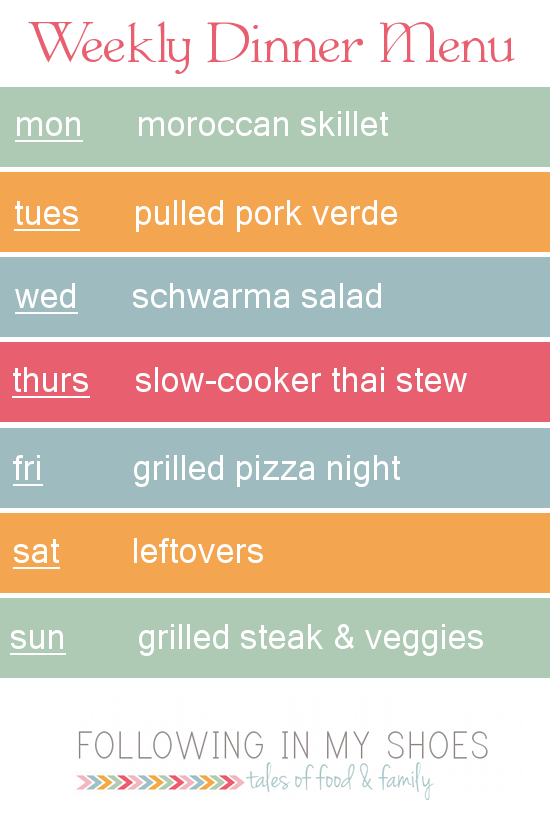 It's summer. A busy summer.
And I've nearly decided to boycott my kitchen until October.
I'm just over the cooking. And the cleaning. And the doing it all over again the next day.
I know … I'm a sorry excuse of a wannabe-food blogger.
But, it's true. I just want to be lazy and go to Chick-Fil-La or stop by the grocery store for in-house sushi.
Just. Lazy.
But, laziness and excuses meant a ten-pound weight gain in June. Eeek! Cue the panic and realization that real food and a (mostly) grain-free diet is what my crazy PCOS and Rheumatoid Arthritis body wants to be healthy and working properly.
Point taken, Body.
What We're Eating This Week For Dinner