The count-down is ON!!!  Just about four days left in the HEB Meal Maker challenge.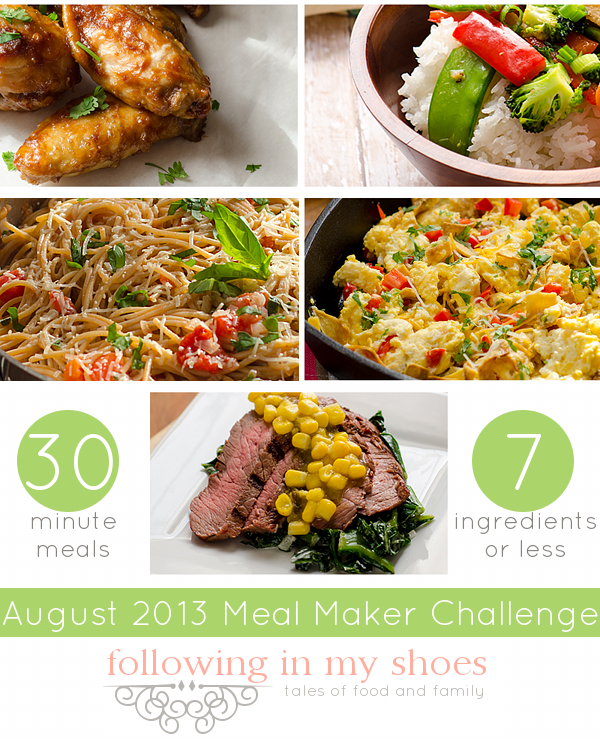 If you are from Texas, have YOU entered the H-E-B Meal Maker Challenge Sweepstakes yet?  There are $1500 in prizes being given to the winners …
(you lucky dogs, whoever you may be)
But, I'm Not From Texas???
Guess what?  You can still enjoy all of the recipes AND you can help ME out!  Yes, all of the bloggers involved with the recipe creation for this H-E-B challenge are going head to head, competing for a separate stash of prizes ($1500 for us too).
Since I have a kiddo in diapers and boys that are starting to eat me out of house and home (I SWEAR they are bottom-less pits!), I am not too proud to say winning either of the prizes would be a very nice present!!!!
Pin It Like It's HOT!
Here are the recipes I created for the Meal Maker Challenge (linked directly to the official contest pins):
Easy 20-Minute Chicken and Veggie Stir-Fry
Sweet n' Spicy Slow Cooker Wings
To enter the contest, you'll need to visit heb.com/meals and pin through their site (following their instructions).
Not entering?  Then just pin away, baby!  The links above go directly to the contest pin … you can pin the recipe to your favorite food boards so that you then have the recipe ready for that day YOU need a good, 30-Minute Meal.
p.s. THANK YOU to the so many of you who have already entered and/or re-pinned the recipes from my site.  I have REALLY appreciated the support (especially after working so hard on each recipe)!