Y'all.  Y'ALL!!!!!
Tomorrow is my first day back in a classroom.
In-service is over.  CPR training finished.  Classroom organization complete.
It's about to get REAL.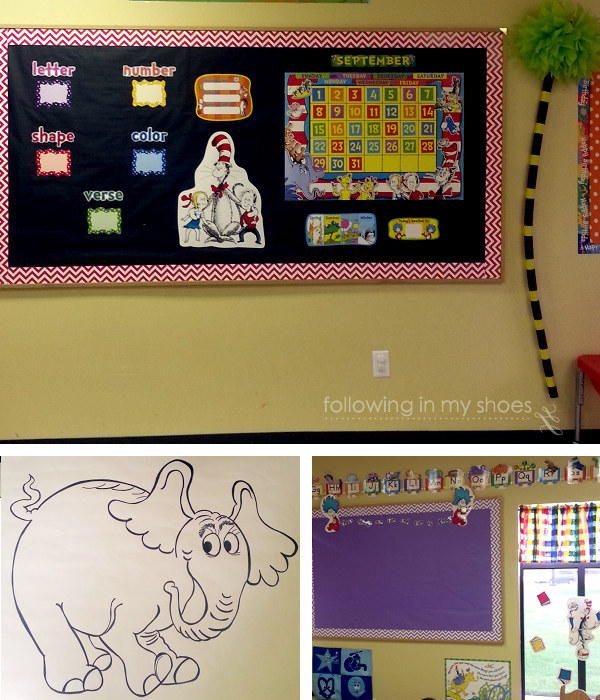 (My Co-Teacher picked Dr. Seuss for our theme this year and I kind of went crazy carrying that theme out in the classroom.)
To say "I'm Nervous" about going back to work is an understatement.  I'm anxious about getting us all ready and out the door by 8 am.  I'm worried about being able to make four lunches every day … worried about having breakfast on the table for everyone … and worried about having the energy to cook dinner at the end of the day.
(I'm also a little concerned about the state of my hair, which is rebelling against me this week.  Hoping my little classroom kiddos aren't frightened by it.)
What do I do when I'm anxious?  I pray and make lists.  Lots and lots of lists.
Case in point?  This week's Going Back To Work Meal Plan, which got planned within an inch of its life.  Every meal — down to the snacks — has been chosen and (in many cases) already prepared and put in the fridge or freezer.
Like these homemade uncrustables I made Sunday.
Which, on Monday, turned into Lunch One of the week for the little Lady (
a Hello Kitty bento … of course
):
Also on Sunday (
it was kind of hectic and busy that day
), I made several different kinds of whole-wheat muffins and threw those in the freezer too.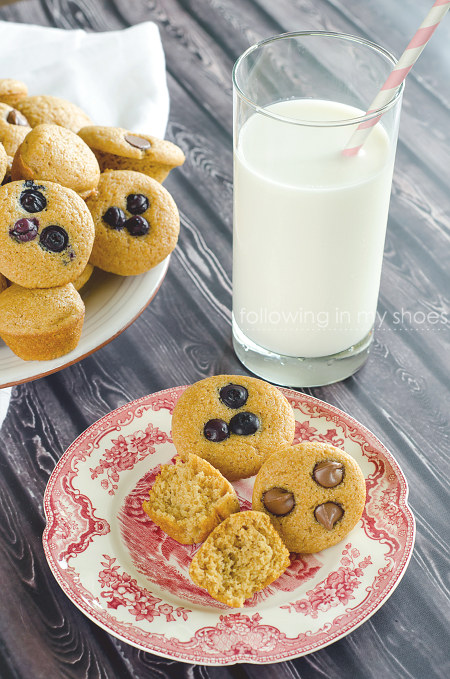 I might need an intervention.
What We're Eating This Week
Weekend Prep:
Monday:
Breakfast: Morning Glory Muffins and Milk
Adult Lunch: Grilled Cheese and Tomato Soup
Kid Lunch: Uncrustable Sandwiches, goldfish, veggies, grapes
Snack Time: Homemade Chips and Salsa
Dinner: Grilled Chicken Lemon Pasta, Salad
Tuesday:
Breakfast: Protein Smoothies
Adult Lunch: Chicken Salad & Pita Chips, Sliced Apples, Sugar Peas & Dip
Kid Lunch: Uncrustables, Sliced Apples, Peas & Carrots, Goldfish
Snack-time: Kettle Corn, Milk
Dinner: Quesadillas, Refried Beans & Rice (after dinner, package leftovers for school lunch)
Wednesday:
Thursday:
Breakfast: Oatmeal, Milk
Adult Lunch: Brussels Sprout Salad, Apples, Muffin
Kid Lunch: Quesadilla, Refried Beans, Rice, Fruit
Snack-time: Morning Glory Muffins
Dinner: Homemade Pizza Night (after dinner, pack leftovers for Friday lunch)
Friday:
Breakfast: Yogurt & Granola Parfaits
Adult Lunch: Leftover Pizza, Vegetables and Fruit
Kid Lunch: Leftover Pizza, Veggie Sticks, Fruit
Snack-time: Homemade Applesauce and Graham Crackers
Dinner: Leftovers
Saturday: