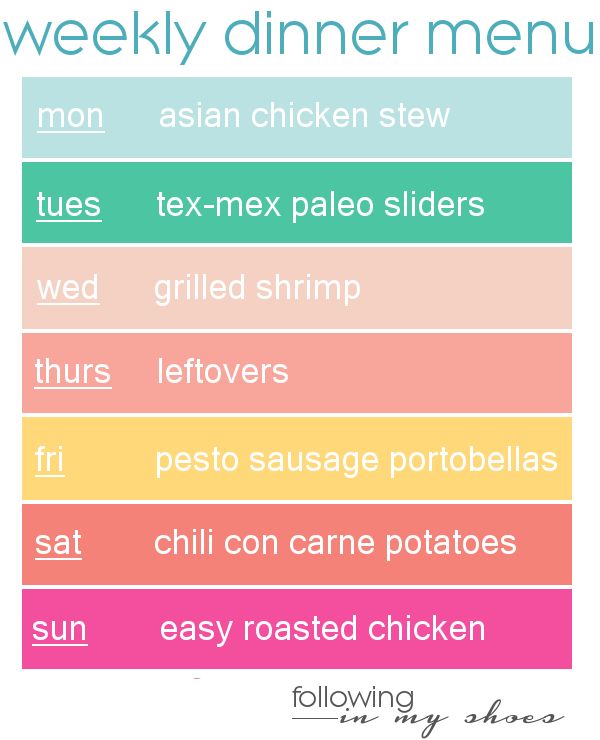 It's the year of the Hover-Board, my friends.  And Futuristic 80s Punk Clothing.  And everything else turquoise, pink and black that floated across the screen in Back To The Future, Part II.
According to the future of that 30-year old movie, 2015 is bright and full of fun-filled crazy around every corner.
Not that I want to disappoint Marty McFly but my 2015 is, hopefully, going to be about more than flying a foot off the ground and drinking some surreal version of Pepsi.
My 2015 is kicking off with a Whole30.  If you aren't a part of the grain-free/paleo cyberworld, Whole30 is a thirty-day program designed to help you tighten up your diet, freeing it from grains, sugar, soy, and dairy… and all those science-lab additives that seem to be jumping into our foods these days.
It's fairly hard-core but with a huge support community, it's a great way to transition to Paleo OR, if you're already eating grain-free, paleo or primal (paleo + dairy), it's a good option to tighten up your habits if you've gotten a bit lackadaisical in your eating.
Hello, Holidays and Traveling?  Yeah, you wreaked a little havoc on my life!!!!
I don't anticipate the Whole30 being horribly hard for me; we are good at eating whole foods and avoiding the big no-nos … but I have to admit that sweets became a wee bit too tempting in December.  Eight pounds LATER and I'm ready to get back on track with the type of real, nutrient-dense foods that my body needs to stay healthy.
What We're Eating This Week – Whole30 Meal Plan
For the first week, I kept foods simple.  No crazy recipes that have a bajillion steps or that require trips to Whole Foods.  It's all about good food that my entire family will eat without complaint.
Dinners
Breakfasts
I'm not making anything special for our breakfasts — I don't have any time!  Just sticking with fruit, avocados, sugar-free bacon, and our backyard chicken eggs.  The Kidlets will also have the choice of whole-milk yogurt.
Adult Lunches
Strawberry Walnut Chicken Strip Salad
Dinner Leftovers
Hard Boiled Eggs, Veggies, Fruit
Kid Lunches
Monday: Sunbutter Apple Sandwiches, Cucumbers, Cheese Sticks, Clementine and Blueberries
Tuesday: Nitrate Free Sausages, Cheese Stick, Veggies, Clementine
Wednesday: Ham/Turkey, Cheese and Apple Wraps, Veggies, Apple Slices
Thursday: Grain-Free Waffle Sticks, Yogurt, Blueberries and Clementine, Veggies
Friday: Kidlet Choice (I just have one kid let that goes to school on Fridays — she enjoys making her own bento with the odds and ends left from the week)
P.S. Yes, it's been awhile since I shared a weekly menu-plan; I had decided to stop sharing them, thinking no one benefited from seeing what I feed the people in this house.  BUT … I've had several tell me that they've missed this weekly series and used it for meal idea, so I'm bringing it back!  Plus — truth be told — it does help keep me accountable.  🙂