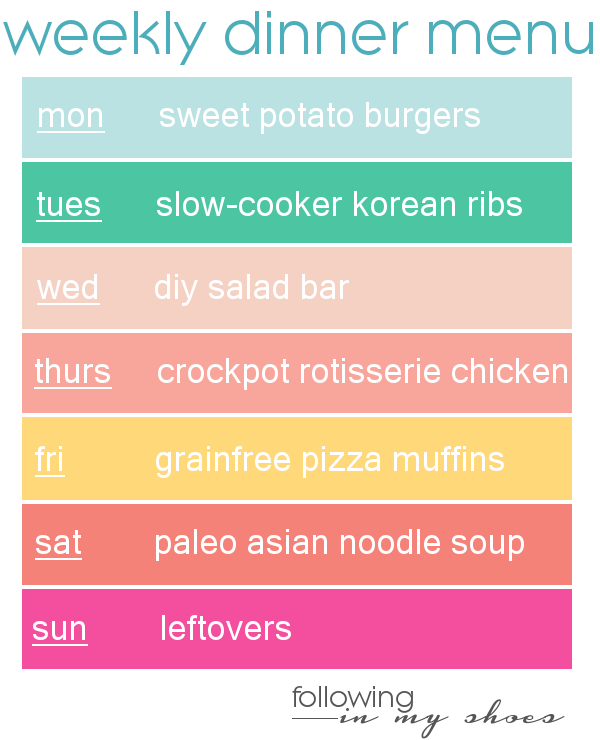 Y'all.  I done lost my MIND this past week.
Lost it.
I adopted a second dog … an 8-week old PUPPY.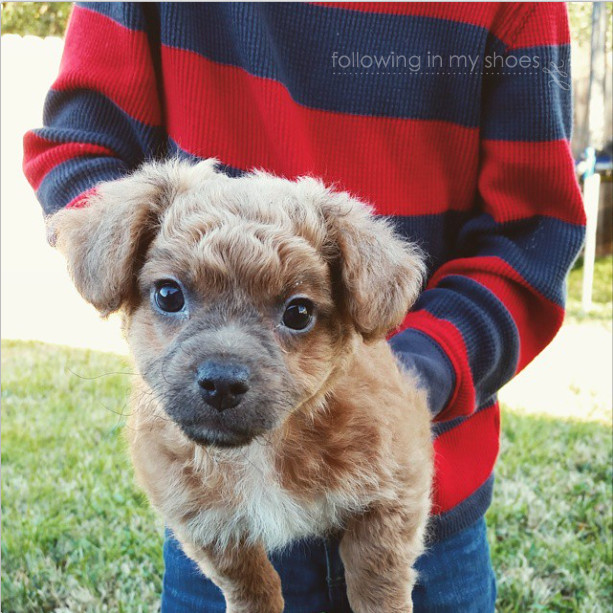 Yeah — I have no idea what I was thinking.  Six chicken, three children and now TWO dogs?  And not just any dog … but a 3-pound chihuaha-poodle mix that needs constant care and supervision?
Oy, ve.   
Of course, the children were THRILLED with a new puppy, especially the Little Lady.  She considers Kyle to be her BABY.  He's replaced her books, dolls, crayons … he is the plaything du jour.  And he just laps it right up!
Week One Confessions
I finished the first week of my Whole30 a little less than perfectly.  Technically, that means I'm starting over again this week … but, yeah.  Week two is what I'm calling it.  I made an executive decision.
My downfall was thinking I didn't need to pack Whole30 snacks or lunches to take to work.  I *thought* since I'm only in my office 5 hours, I could go without and just eat after picking the kids up from school.  Let me tell ya … waiting till after 3pm to eat lunch is just plain stupid!  And (hanging my head in shame), I chose to just hit up Starbucks to appease hunger instead of thinking clearly and picking something Whole30 approved.
With that said, yesterday afternoon, as I stumbled over the puppy in the kitchen and tried to keep up with what was happening on Downton Abbey, I took the time to cook Chicken and Apple sausages, boil a dozen eggs, slice veggies, and mix up portions of balsamic dressing.  My lunches are now ready to go just like the Kidlets.
Woo hoo!
What We're Eating This Week
Dinners
Monday: Hamburger Sweet Potato Sliders, Paleo Green Beans Almondine, Salad
Tuesday: Crockpot Korean Ribs, Cauliflower Rice, Salad
Wednesday: DIY Salad bar
Thursday: Crockpot Rotisserie Chicken, Baked Sweet Potato, Garlic-Lemon Roasted Brussel Sprouts
Friday: Pizza Egg Muffins (no cheese for Mama's), Crockpot Marinara Sauce for dipping; Salad
Saturday: Asian Chicken Noodle Soup (yes, on the menu two weeks in a row … I LOVE, love, love, love this soup.  I've wanted it every. single. day. since I first made it.  I can't WAIT for Saturday.)  
Sunday: leftovers for lunch and dinner
Easy Mama Lunches: 
Tuna, Boiled Eggs, Avocados, Chicken Sausages, Salad, Roasted Steamed Sweet Potatoes, Salads, Bone Broth (will be made Thursday night from the leftovers of the chicken).
Breakfasts:
Egg Scrambles, 21-DSD Smoothies, Fruit & Bacon, Monkey Salad, Twice baked sweet potatoes
Kid Lunches
Monday: Crustless Pizza Cups, Cucumber and Tomatoes, Grapes and Oranges
Tuesday: DIY Lunchable — Ham and Turkey, Cheese Circles, Nut-Thins, Grapes and Apples, Cucumbers and Carrots
Wednesday: Ham/Turkey and Apple Wraps, Cheese Stick, Popcorn, Cucumbers, Carrots, Tomatoes, Grapes
Thursday: Leftover Hamburgers, Cheese, Veggies and Homemade Ranch, Apples and Grapes
Friday: Kidlet Choice