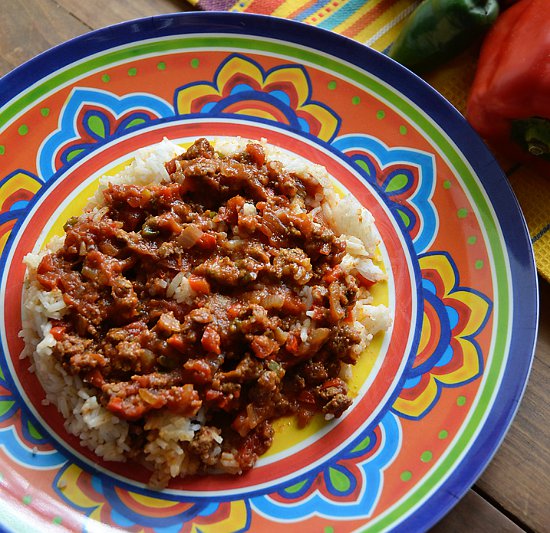 When the Husband and I married, years and years ago (or so it feels), we each came into our union with one great recipe in our back pocket.  I could make crazy good cinnamon rolls and his specialty was Chili con Carne.
Of all the food you can get in Texas, Chili con Carne (also known as simply "chili") is THE Texas dish.  It's simple and hearty comfort food for all.  And, in this version I adapted from the Husband, it uses primarily fresh ingredients and is a frugal meal.
(I like healthy and cheap.)
For years, I never attempted making this dish; it was the Husband's specialty and I didn't mind handing over the apron whenever one of us had a craving for it.
But, after the birth of Barney Kneeknuckles, I realized how wonderfully blissful it is to have the Husband entertain and care for all three Kidlets while I handle dinner.  It's quiet.  Peaceful.  I decided I didn't care to give up those thirty-some minutes to myself … even for Chili con Carne.  So, I had the Husband teach me how to make it.
(Yeah, I'm kind of selfish like that.)
He learned how to make it from his aunt, who in turn had learned this authentic dish from a Hispanic neighbor.  Each time it is made, it's a little different based on what you add or don't (sometimes I leave out peppers if they aren't on sale), but when served over fresh and steaming rice, this Chili con Carne still satisfies the soul.
Seriously, y'all — this hits the spot when you are craving warmth, spice, hugs, and family.  It's just one of those recipes.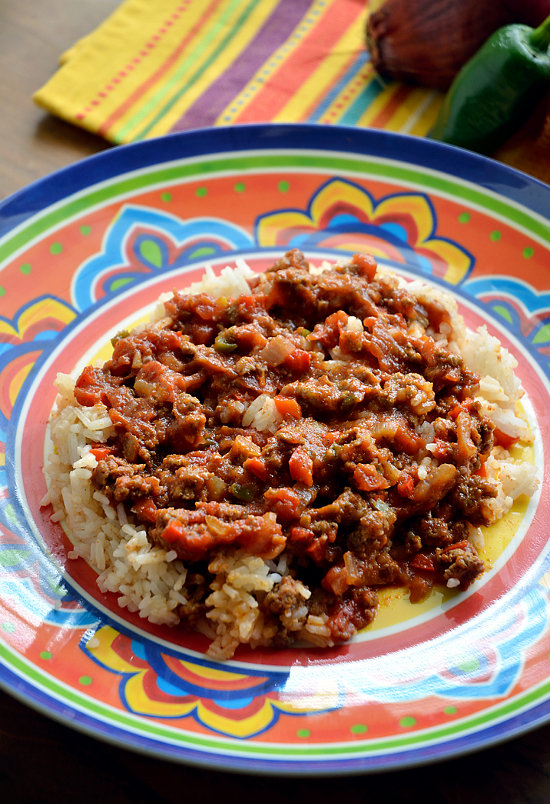 Link Up Your Tex-Mex Recipes

Have a mouth-watering recipe your family just LOVES? Link it up for our Tex-Mex Tuesday Recipe Series. Each week until "Cinco de Mayo", Lori (from My Kinda Rain) and I are featuring our favorite Tex-Mex recipes. Lots of yumminess going on around here!

'); // ]]>