Ladies and gentlemen, please refrain from ripping your clothes and smearing ashes in your hair. Rachel will be here soon, I promise!
Until then (to help keep her readers reading), for our first guest-post Numero Uno, I give you Jyl at
Mommygossip
! She has graciously shared her dangerous quest, that is, using a public restroom. (Come on, we all know how scary those places can be!). So please give it up for Jyl!! (applause)
Aroma-Therapy!
I was frustrated yesterday when I was interrupted from blogginghad to stop and go to the bathroom on my way to pick up my boys from school. I make the hour commute daily and wondered why I only have to "tap a kidney" as my FIL would say when I am half way to the school, in a hurry, and stuck in the car? But, when you are fidgeting like your toddler about to pee her pantsduty calls, duty calls. (And, by the way, it is probably because of said toddler that this is happening in the first place!)
So, I pulled off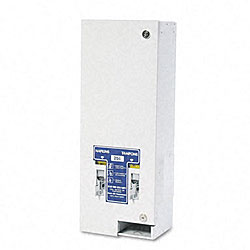 the freeway, thanked the good Lord we have such easily accessible and clean public restrooms in this town (compared to other places I've been anyway), raced to the nearest gas station, hoped the
toothless
nice lady behind the counter wouldn't
notice
care that I wasn't a customer, grabbed the key, and rushed in. As I washed my hands, I noticed a metal box on the wall right above the sink. Tampons, of course. Gotta love these metal boxes. They come in so handy at just the right times. And, even though yesterday wasn't one of those times, I thought it was
typical of a convenient store to nickel and dime me for one more thing
nice of them to look after us women.
As I washed, I sang the ABCs (l.m.n.o.p…) just to make sure I cleaned long enough to avoid catching any communicable diseases. And just as the bubbles were making their way down the drain (t.u.v…), my eye caught site of the product description on the metal box (y & zzzzzzzzzzzzzzzz). Beads of water dripped slowly, streaking the floor as I realized what I

was looking at. Behind door number 1: "Black Studded." And, for you lovely contestants, behind door number 2: "Scented." I could imagine it now: pine-scented tampons with black-colored steel studs. Eeeeewie! and Ouuuuuuie! all at the same time.
Then I see it… CONDOMS!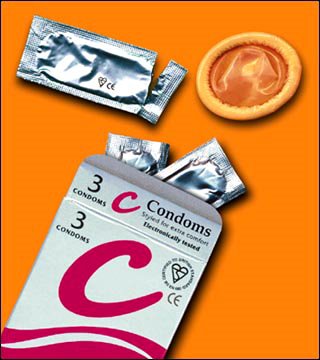 Oh! Ya! Hey! Wait! These aren't for me! These are for the truckerman this gas station thinks I am about to… Don't they refer to this county as "Happy Valley"? Is this why?
Now, I know what you are thinking. What a prude naïve Nelly! Doesn't she know that lots of gas stations promote pre-marital sex sell condoms? Rest assured. There is no such innocence here. See, the thing is that even though I WAS surprised to learn that the tampon dispenser was just a condom machine in sheep's clothing, I WASN'T surprised to see condoms for sale at the local gas station. However, what I WAS BAFFLED by was the choice of the "only thinking of themselves" male managementpowers that be to install a condom machine in the women's bathroom over a tampon dispenser. Where's the sense in that? I am not a major feminist or anything, but this feels a little discriminatory to me.
Then, that got me thinking about hotels and how they offer cute little soaps, baby shampoo bottles with their sudsy sensations, and even irons and sewing kits for crying out loud. What are we? Back in the 60s? Since when did I need to sew while on business or vacation—or ever? OK… I know… to fix a button or whatever. But, still. Who really cares about a busted button when your white pants, what is that scripture? Though your sins be as scarlet, they shall be as white as the driven snow? Well, the reverse of that, if you know what I mean. Anyway, condoms would certainly come in handier than needles and thread to be honest. But, what exactly are these places saying? That scented or studded, albeit protected, sex and mended socks are better than stopping a woman's flood gates? Scary!