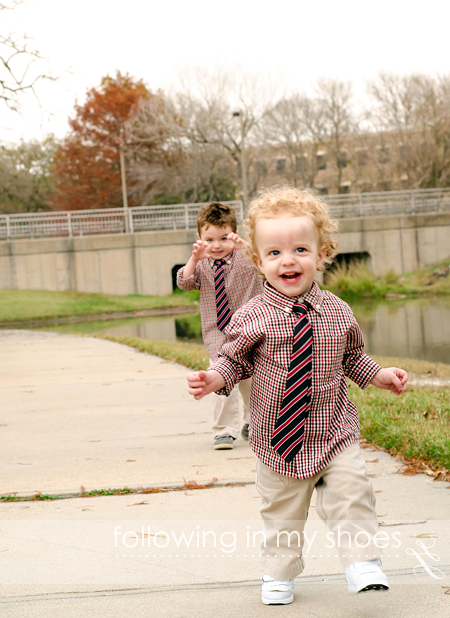 Last weekend, we headed out to Texas A&M's Research Park in an attempt to snag a Christmas Card Pic.  And, we did, but today's post isn't about that picture.  It's about a completely unscripted and unposed photo.
It was a spur of the moment shot — and it's horribly out of focus — and I love it.
Playing chase: a big-brother monster running after his prey … the little brother.  Pure delight and giggles and squeals and screams.
Every step more exiting than the one before it.
These brothers are starting to become playmates.  Rough and tumble playmates.
And I adore it.  Every loud, scary, unfocused moment.