The past twelve days are so hazy — it's hard to believe it's been that long since Barney Kneeknuckles was born.
(Yes, this poor, sweet, wrinkly baby boy is STILL without a proper blog nickname.  Sigh)
Twelve days (and looooong nights) of nursing sessions, diaper changes . . . and OUTFIT changes thanks to baby boy plumbing issues.  It's all just a blur of simple, mundane — yet amazing — "Mommy Tasks."
But, I don't "just" have a newborn.  I also have the Little Lady, who started her first year of Preschool just three days after Barney K. and I came home from the hospital . . .  and then there's Mr. Boy, my newly-turned two year old who has had a few rough spots while trying to adjust to life as the "middle child."
They need me — and need much FROM me — just like Barney K.
Never mind that Mommy is perpetually tired; little ones just NEED.
Food.
Hugs.
Kisses.
And Band-aids.
(It's amazing what a Phinneus and Ferb band-aid will do for a crying child; those things are miraculous, I tell ya!)
I can't begin to count the number of times I have thanked God my Mother has been here these past twelve days.  Her ability to help entertain my children, hold a baby so I can cat-nap, and her willingness to do our laundry has been ab-sol-ute-ly WONDERFUL.
But, tomorrow morning she leaves, and, for a short while before my In-laws come for an extended visit, I will be on my own for the first time.
The ONLY one. . . face to face with the first, true test of my patience and fortitude as a Mommy of Three.
Eeeek!
But, I have clean laundry . . . a freezer full of meals . . . a few easy, kidlet-approved Ready, Set, Eat recipes for when I need Hubby to take over kitchen duties . . . and, best of all, a God of grace and mercy — whose strength I will be falling back on time and time again as I start this new venture.
And, I have this sweet new face to remind me to smile.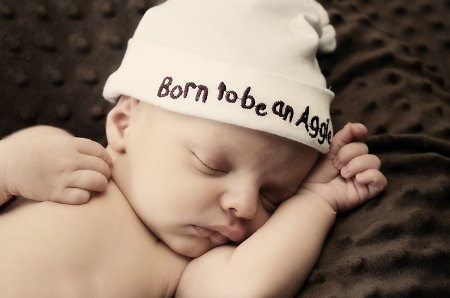 *Disclosure: Since I mentioned Ready, Set, Eat, I have to disclose I was a member of the Ready Set Eat Shared Taste Panel and was compensated for sharing my opinions of their meals on their site.  You can see my reviews there and find out what meals we liked and the ones we did NOT enjoy.  And, now, you know everything.  😉