It's been one of those weeks … or one of those months … or one of those seasons of life.
Go.  Go.  Go.  Go.  GO.
In the midst of all the busyness — all the driving to and fro — all the meal prep and taking care of skinned knees — life threw a curve-ball my way: a diminishing breast-milk supply.
Yeah.  (sigh)  Nursing hasn't been going well over.  In fact, sometime in December, it started going very, very badly and sweet Barney Kneeknuckles lost weight, going from the 50th percentile for weight to the 16th.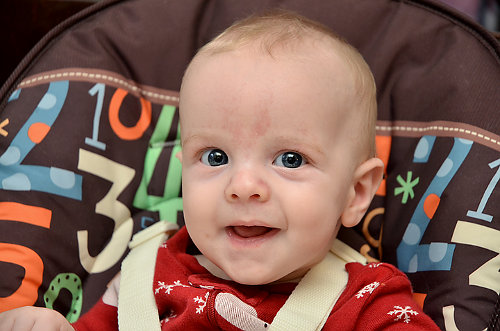 A big drop for my wee one.
And a big way to make me feel utterly useless.  There I was — always complaining about my high-needs, demanding baby who always and forever wanted to nurse…. and the poor guy was starving and just looking for whatever nourishment he could find from me.
Which wasn't much it seems.
(sigh… again)
I know that it wasn't deliberate on my part — there's only so much control I have over "the girls" — but it still makes you feel pretty crappy as a mother when you can't even fully sustain your own child.  Our pediatrician, concerned by his large drop, ordered a battery of lab work to determine the cause…. in the end, she determined he was a perfectly healthy but a getting-way-too-skinny child.  My polycystic ovarian syndrome was the culprit (as it was with Mr. Boy).
Since learning Barney wasn't growing as he should be, I've read tips on breastfeeding success, have been doing some supplementing for him, some pumping for me, and taking a whole SLEW of herbs and vitamins.  And, yes, eating copious amounts of oatmeal.
Is it all working?  I don't know.  But, he is happier now that food is hitting his belly.  And calmer.  And sleeping better at night.
To take my mind off of it all, I've tried to do more than just sit around and pump (which is such a glamorous activity, isn't it?) … and every now and then, I find myself smiling and forgetting that "my girls" aren't working.  Because you know what?  Breastfeeding isn't the ultimate task — the crowning glory– of a Mommy.
Being there for her children is.
That's what I've been trying to remember as I deal with all the emotions and the guilt of the past few weeks: I have three children who need sustenance.  Three children who need kisses and cuddles and laughter.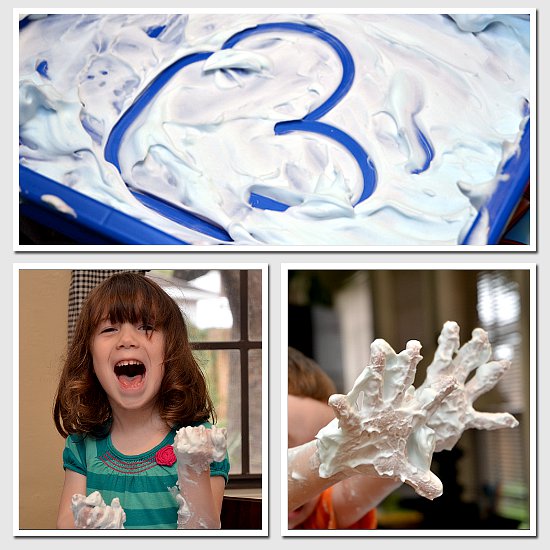 Three children who need their Mommy. . . not her boobs.
Yes, Rachel — you can be their Mommy — be everything they need — even if you aren't able to breast-feed more than another few weeks.
You can be are their Mommy for life.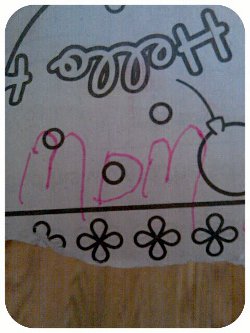 Ultimately, these children aren't going to remember where their food came from during the early months of living outside the womb.
But they will remember learning to say "please and thank you" and remember praying together around the dinner table …  they will remember cuddling with Mommy during scary thunder storms … they will remember my pride in their accomplishments of writing "Mom" for the first time …
They will remember me being available when they needed me.  Remember me loving them.  Remember me nourishing their hearts.