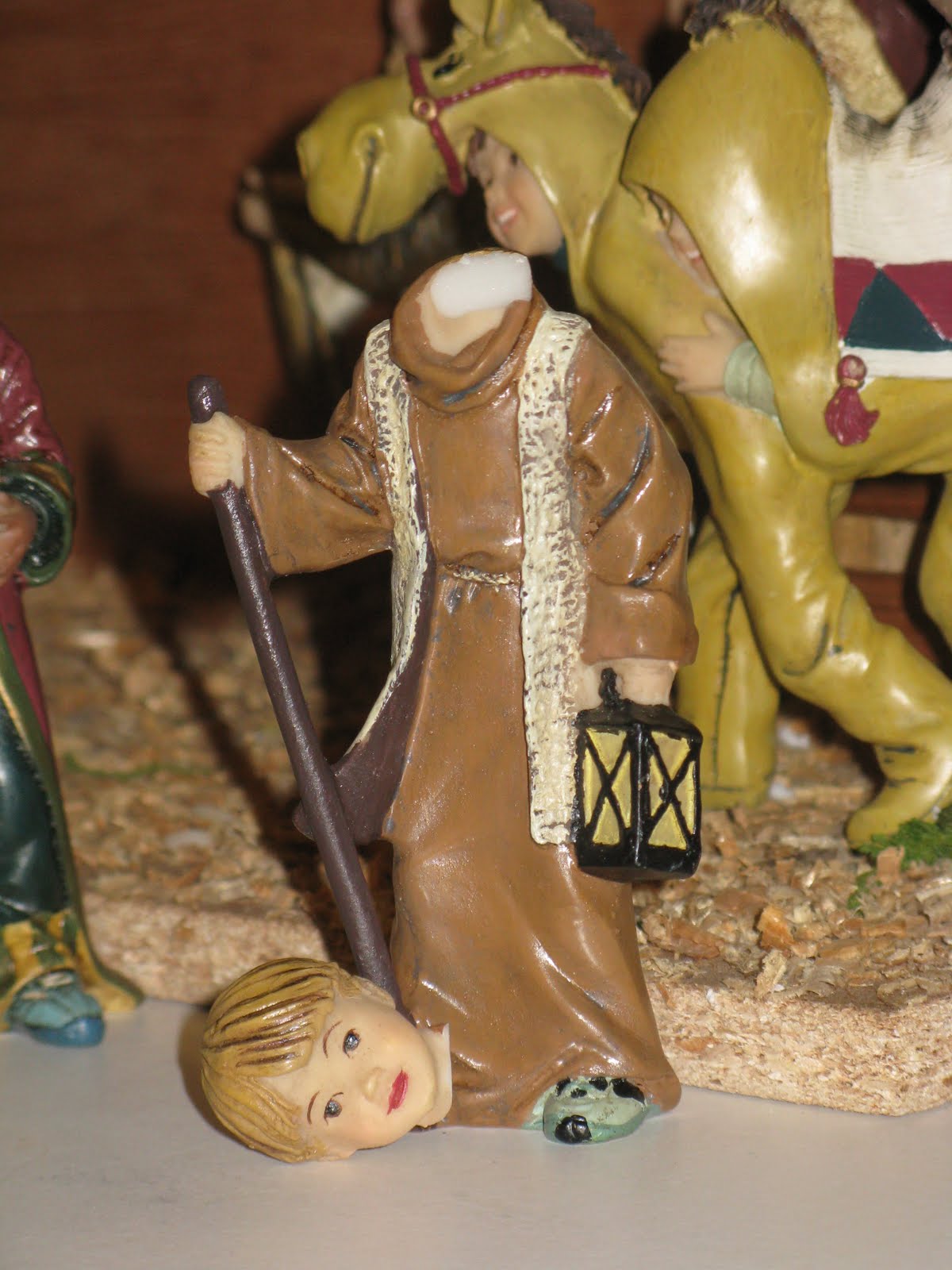 Our Nativity is now a single-parent barn. Poor Joseph — he didn't survive the Terrible Twos.
No matter the amount of kisses the Little Lady has applied to his neck, he is irreparably a little beside himself.
She has been heartbroken since the moment she dropped him, his head instantly snapping off and rolling across the kitchen floor. The Little Lady doesn't understand why her numerous kisses to his neck and head haven't fixed it. In her little world, this is the first time a kiss hasn't made something better.
Poor Little Lady — sometimes it is sad growing up and learning how life really works.