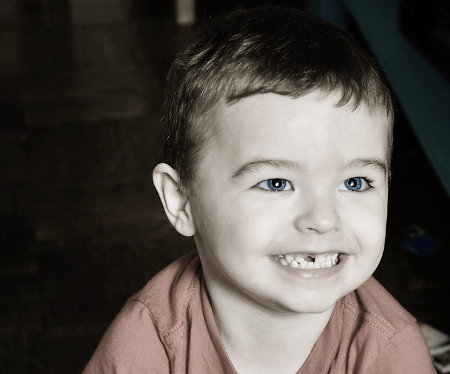 As if he didn't look cute enough (or ornery enough) with ALL his teeth …
now I have to deal with this impish grin.
Just try saying "No" to that face …
It's impossible.
p.s. His tooth (which was broken last summer during a fall) was extracted last week after the dentist determined it was infected. He was a trooper during the procedure …
wish I could say the same about his Daddy when the bill came.
Linked up with Wordful Wednesday at Seven Clown Circus and Parenting by Dummies.