It has been a few weeks since the Kidlets and I sat down and created our Summer Fun List.  I'd like to say that we have had nothing but summer fun since then, but … um.  No.
Between planning the Little Lady's birthday party and then our church's VBS last week, it's been a busy June with little time left over for all the little activities, fun snacks, and everything else on our list.
Best intentions, right?
But, there are still more days left between now and the first bell of the coming school year … plenty of time to get on track.  Especially now that blasted Super-Moon has come and gone and the Kidlets have stopped being mini-lunatics.
(please tell me my children weren't the only ones who lost their minds this past weekend!)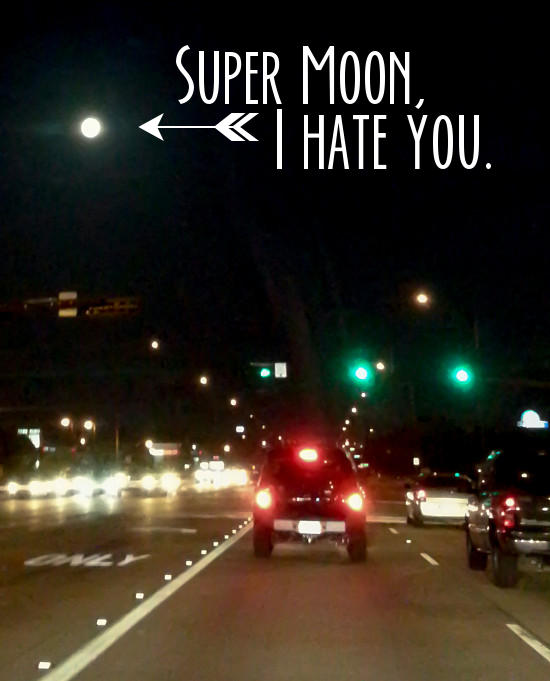 Crossing Off Some Summer Fun … One By One
Although we've been busy, there have been a few adventures here and there.  Some planned and some accidental.  It's a toss-up as to which type has been more awesome.
1) First Family Movie-Theater Experience (watching "Monsters University"); notice that my Husband is on his phone … playing Candy Crush.  It's taken over our home and lives.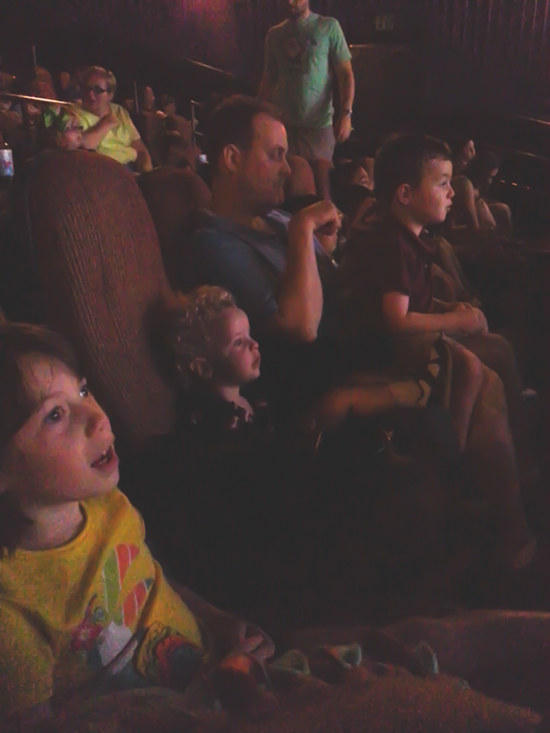 2)  Ice-Cream Sundaes rock… especially when you make your own whipped cream.  Oh, my WORD.  Y'all!  I will never buy whipped cream from the store again.  My life is forever changed.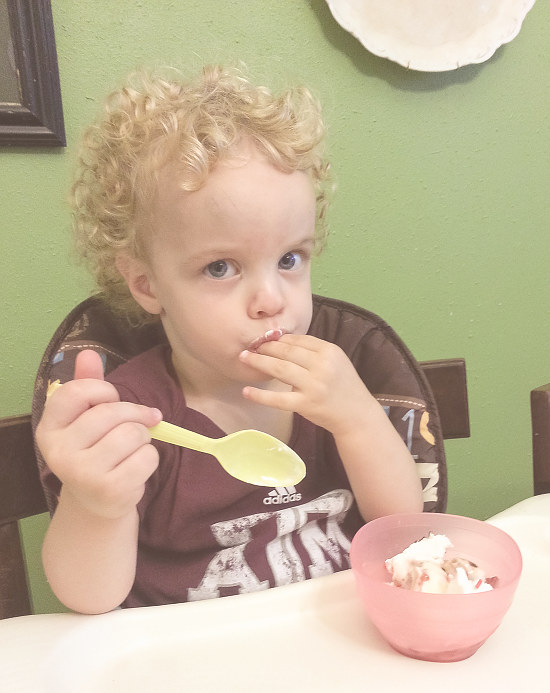 3) Library Field Trips — our local library has had awesome onsite "field trips" and exploration opportunities for children this summer; earlier in June, they had various city service vehicles out for the kids to explore.  The Kidlets LOVED getting to ride "a real live police motorcycle" and were in awe of sitting in a helicopter.  And the Little Lady may have developed a "thing" for men in uniform.  No lie.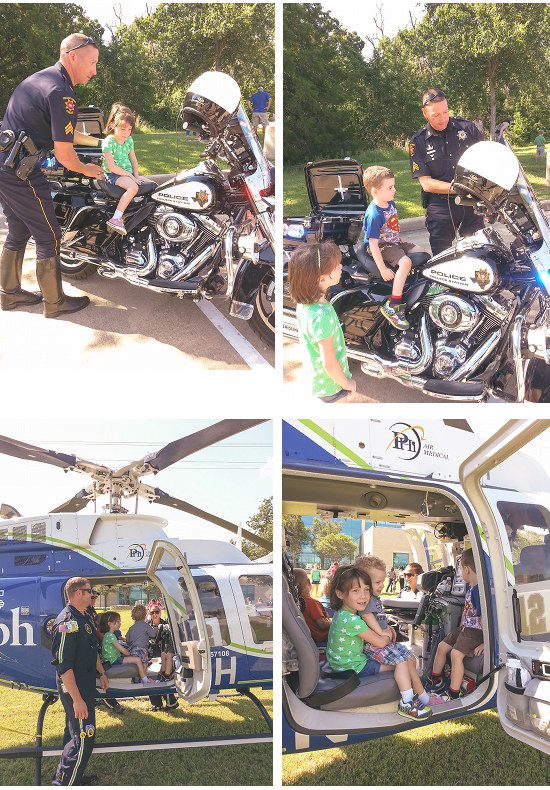 4) Discovering the Automatic Sprinklers — my Husband finally started up our automatic sprinklers and surprised the Kidlets with them.  I have never seen two little boys more enamored with water than they were that particular evening.  They ran from sprinkler head to sprinkler head, letting their heads and clothing get more and more soaked.  The Little Lady?  She was above such silliness and focused on "Big Girl Stuff" like riding her scooter up and down the side-walk.  Six year olds are so mature.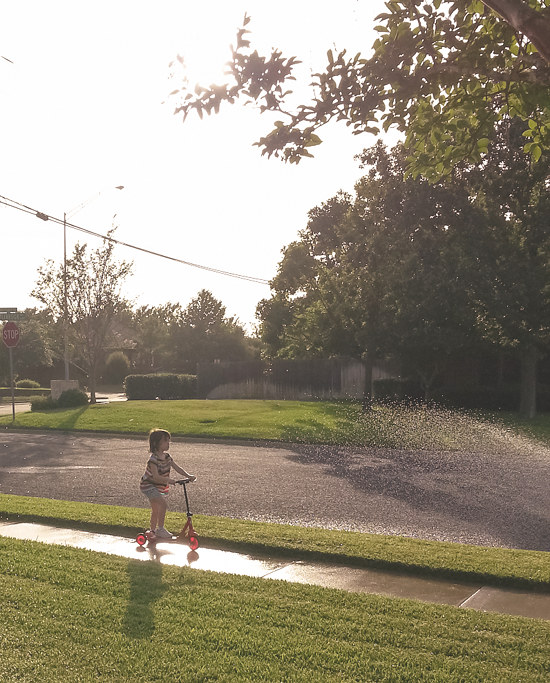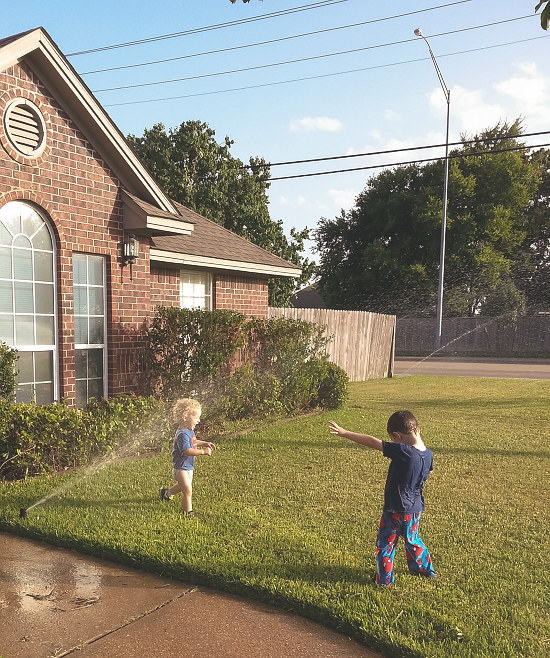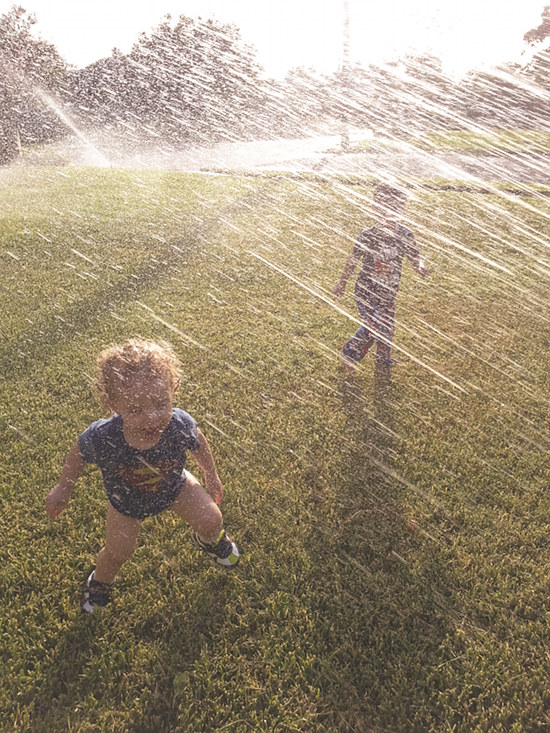 5)  The only better than yard sprinklers?  TRAMPOLINE SPRINKLERS!!!!  Borrowing an idea from our friend Lori, the Husband rigged an irrigation hose around the top of our trampoline.  As the kids jump in the hot afternoon, the hose sprays them from each side.  They LOVE IT!  It cools the hot trampoline mat, soaks them …. and, it waters our yard.  Win-win.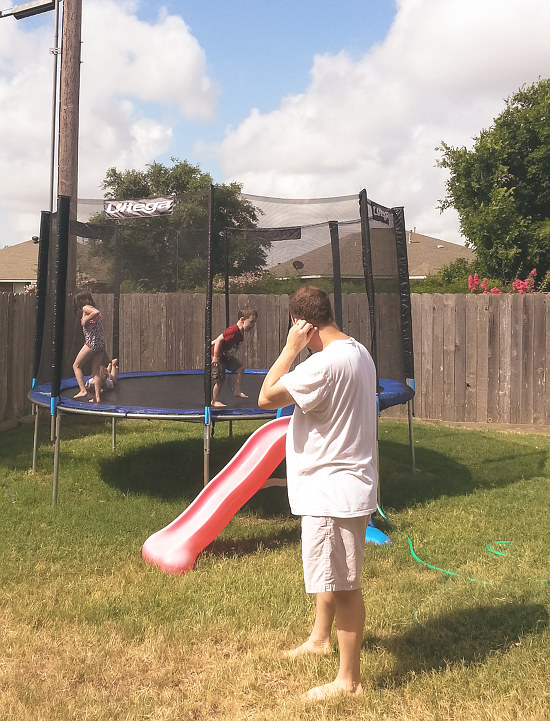 [exceptional-citing quoted="rachel" template="bubble-gray" date="" ]What have you done so far this summer?[/exceptional-citing]