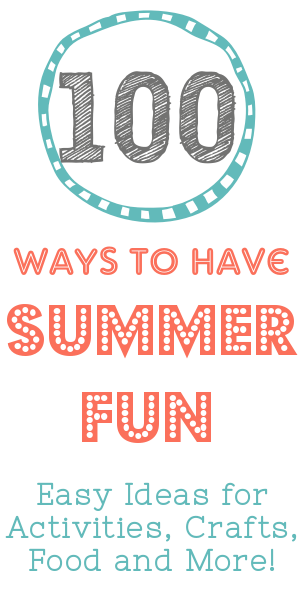 So, there I was … minding my own business.  Drinking coffee.  Looking outside at the Crepe Myrtle leaves swaying in the wind.
Then, a bolt of panicked lightening hit me: the Kidlets have one more week of school and then it's SUMMER-TIME!!!!!
I don't think this next bit of news will surprise anyone around here, but I am a planner.  I geek out over meal planning.  I like having a calendar.  I like making lists.
(p.s. I don't like surprises)
Having a plan — even a loose plan for the day — keeps me sane and happy.  And, having a plan for the Kidlets keeps them happier and out of trouble.
Trust me … even though they are little, these three can get into trouble and into stuff faster than you can blink.  You know — the whole "idle hands" mantra.
As is our tradition, the Kidlets and I started working on a Summer Fun List.  We each took turns thinking of places to go, things to do, things to make, and stuff to eat.  Are we going to cross off each thing off our 100 ways to have summer fun?  Maybe.  Maybe not.
But, we at least have ideas for the long hot days of summer.  Ways to keep our minds engaged, learning, exploring, dreaming and creating.
And ways to keep our little preschool hands out of trouble.
P.S. (again) If you want even MORE help planning for the Summer, I came across two resources that look like they would fit the bill: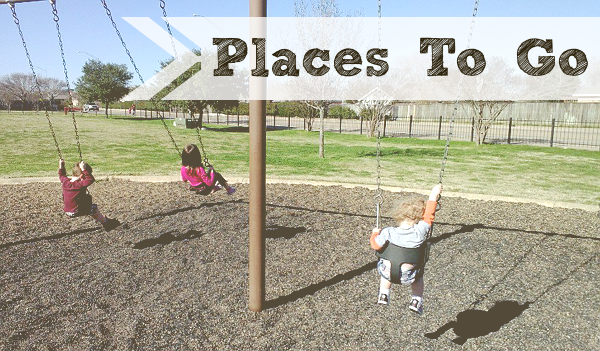 Go to the local Park
Go to the local Zoo
Go to the local Nursing Home and visit residents
Go Bowling (for FREE!)
Go to an Outdoor Concert (check your local calendar of events to find one in your area – they are very popular in the summer!)
Go to the local Children's Museum
Go to the Children's Movie each week (many communities host free or $1 movies during the summer; check with your local theater)
Go to the local Museum of Fine Arts (many museums do free events during the summer!)
Go to the Beach
Go to the Farmer's Market
Go to the local Aquarium
Go to the local Pet Store to visit the Animals
Go to your local Animal Shelter and play with the Animals
Go Fishing
Go to a local Berry Farm and pick your own berries
Take Cookies to your local Fire Department (call ahead and see if your children can have a tour!)
Visit the local Swimming Pool or Splash Pad
Go to a friend's house for a Play-Date (and exchange the invitation to your home)
Go on a "Staycation" — visit tourist destinations in your town/county.
Go Camping in a State Park (many state and national parks have "Free Days"; check to see if your favorite park is one of them)
Go to Grandma's House (and give Mommy and Daddy a mini-vacation!)

Have a Slumber Party
Have a Water Balloon Fight
Have a Pajama & Movie Day (rainy day activity)
Have a Talent Show
Make a Hurricane Emergency Kit  or similar Preparedness Kit tailored to your area's weather
Build a Sandcastle
Swim in a Pool
Go on a Scavenger Hunt (printable picture list for pre-readers)
Play in the Sprinkler
Eat Lunch with Daddy
Have a Camp-out and make S'mores
Grow Flowers from Seeds
Experiment with Solar Energy by making Solar Power S'mores (these are edible!)
Play Outside with Bubbles (TONS of fantastic DIY bubble ideas here)
Color the Driveway with Chalk Art

Make a Summer Memory Book (use Dollar Store notebook or a smashbook to record drawings, souvenirs, movie stubs, photographs, leaves, everything from the summer!)
Make Bathtub Puff Paint
Make I Spy Bottles
Decorate T-Shirts (puff paint or tie-dye)

For more Summer Fun Ideas, follow My "Kid Boards" on Pinterest:
[exceptional-citing quoted="rachel" template="bubble-gray-round" date="" ]What do you have planned for the Summer?[/exceptional-citing]