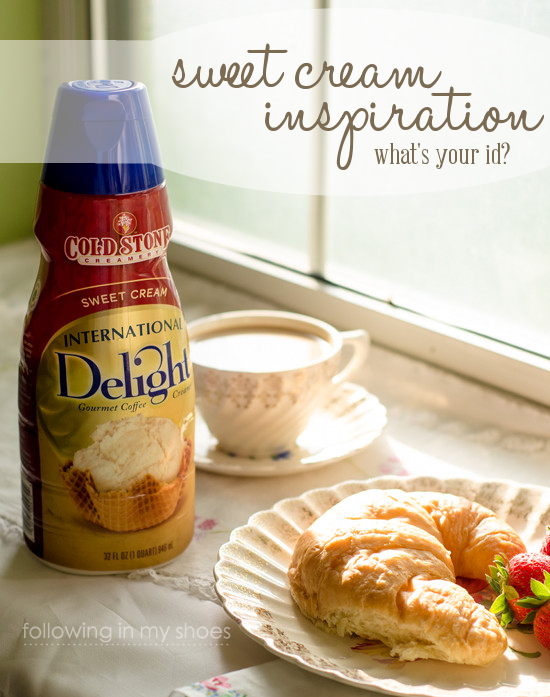 Anytime I've ever been asked my favorite flavor or color, I've been a little embarrassed.  Is it ok to like shades of white or prefer simple, creamy vanilla as a flavor profile?
And so, I've stuttered with the answer, "Oh, I like all colors" or "Chocolate. Chocolate. Chocolate."
Don't get me wrong — those answers are truthful; I love color and chocolate has never steered me wrong, but I also adore the simplicity and relief that sweet creamy white provides both in my decor and in my desserts.  That's why you'll always see lots of white space here on the blog … and fresh cream will always have a home on my bread puddings, milk will always be there as a compliment to my double chocolate cookies, and there will always and forever be room in my coffee cup for Sweet Cream International Delight Creamer.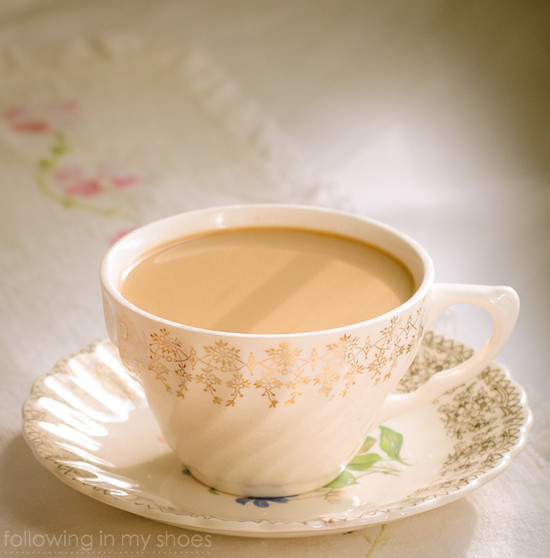 I used Sweet Cream as a flavor inspiration behind my newest Sweet Cream Pinterest Board, and, oh, it was FUN curating this board!  Ice Cream recipes, pastries, cakes, cream puffs … vanilla and cream can be exciting in the world of flavor.  Sweet Cream is anything but boring!
Are you a Hazelnut type of person?  Does the new Caramel Macchiato creamer call your name?  Or … are you a fellow lover of Sweet Cream?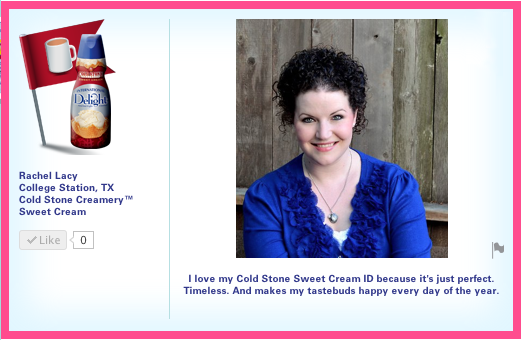 You can share your ID — your flavor profile — with the rest of America by creating a "What's Your ID Flavor Profile" . . . and in doing so, you'll be eligible to win prizes!!!!
– Magical Trip grand prize – ID Coffee Mugs, Tumblers and Creamers
– Visa gift cards – ID Re-Usable Grocery Bag
– Cold Stone gift cards – Beach towels
– Free ID for a year
– Baking Kit: Kitchen Aid mixer, apron and coupons
– Coffee Bar Kit: Kuerig Coffee Maker, Folgers K-cups, coupons, mug, and Cinnabon Cinnamon
Creating your Flavor ID (and entering the contest) is simple:
Go to http://whatsyourid.com.
Choose your favorite creamer and enter your zip code.
Login to Facebook when prompted and save your pin.
Share a fun photo and story.
Invite friends to join!
[exceptional-citing quoted="rachel" template="bubble-gray-round" date="" ]What's Your ID? International Delight is looking for their most passionate flavor fans!!  Put your ID on the map to enter to win a Magical Trip, play games and discover more unexpected delight. Share your ID flavor at http://whatsyourid.com.[/exceptional-citing]
This is a sponsored conversation written by me on behalf of International Delight. The opinions and text are all mine.