First, I have to apologize for the few pics I have.  I think for our next birthday party, I'm going to designate someone to take the pictures for me.  There were SO many moments that I missed capturing because I was busing being the Mommy or the Hostess.
(sigh)
But, here's a glimpse of the Little Lady's birthday party.
The Food:

Despite originally wanting a huge buffet of Wizard of Oz themed foods, I ended up going with "simple."
(there are only so many hours in the day when you're pregnant AND chasing a 4 year old and a 1 year old)
Over the Rainbow Fruit Salad
Lions and Tigers and Bears, Oh, My! (animal crackers)
Glinda Sandwiches (Star shaped PB sandwiches with pretzel rods)
Melted Witch Punch (Sprite and green sherbert)
Rainbow Cupcakes (decorated with colored sugar and Wizard of Oz rings)
The Decor: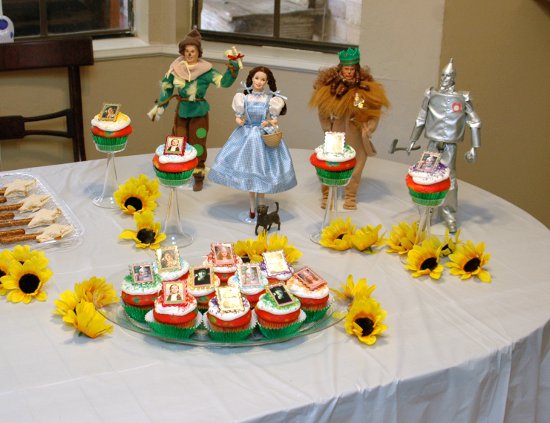 Here's where things got REALLY pared down from my initial plans.
Rainbow Tissue Flowers (which were to be hung outside on our patio, but they ended up staying indoors… I ran out of time the day of the party and just didn't get them put up.)
Yellow Sunflowers (scattered on the table to suggest the Yellow Brick Road)
Wizard of Oz Barbie Dolls (the Little Lady's grandmother gave her those for her 1st Easter — so, free decor for Mommy!)
Glinda Bubbles (outdoors — thanks to our 3 year old bubble machine)
Hot Air Balloon Baskets (which were also the party favors — wish I'd taken a pic!  I used brown paper bags, cut down to the scale of a basket, and filled them with Rainbow Lollipops, Bubbles, Rainbow Crayons, and Notepads.  Each "basket" then had a helium filled balloon attached to it…. a mini hot-air balloon for each child to take home!)
The Little Lady (dressed as "Dorothy" . . . right down to the ruby slippers I made her!)
The Activities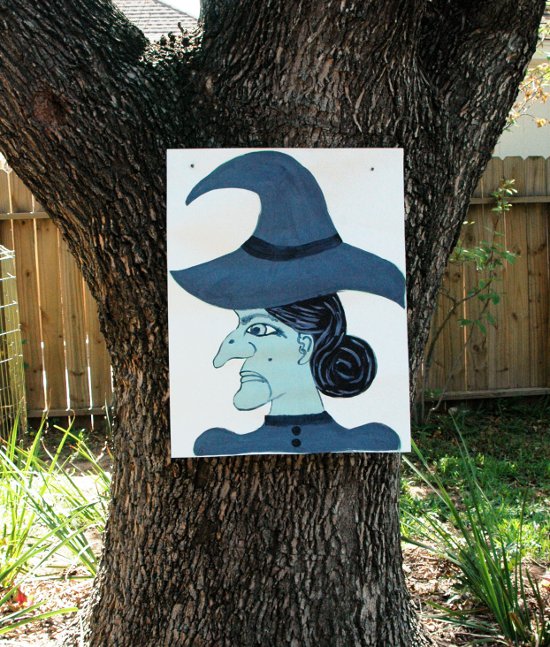 I had two activities ready to go — a game and a craft — but all the kids were having such a good time playing in our playroom, I decided to nix the craft and we just played the game.
Lollipop Guild Craft (the kids were going to make giant lollipops using dowel rods, paper plates, crayons, markers, etc)
Melt the Witch (I painted a picture of a witch using Washable Tempera paints and the kids melted her using water balloons.  This was a HUGE hit!)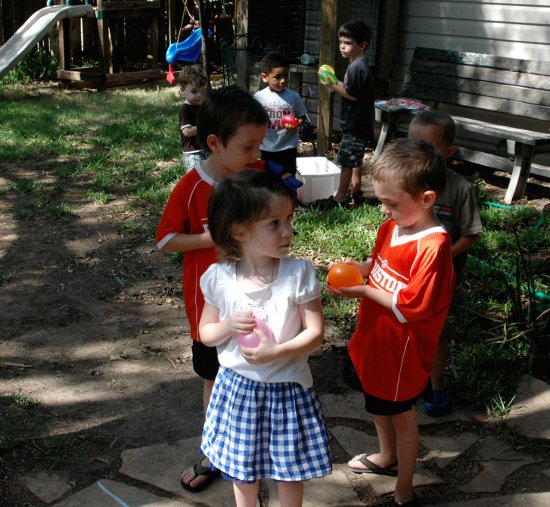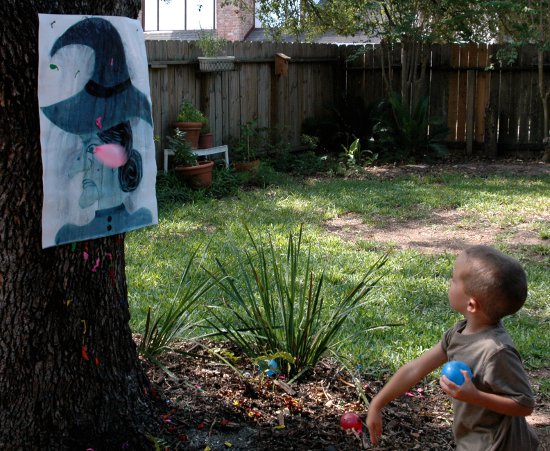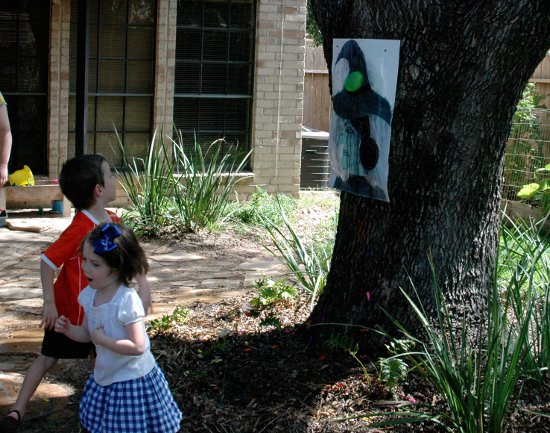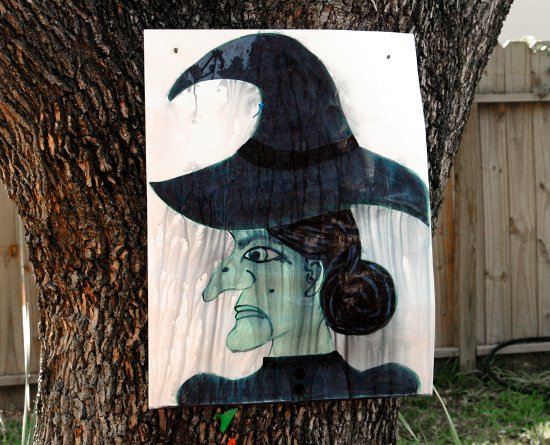 All in all, it was a fun party — despite not doing EVERYTHING I had planned.
The Little Lady loved it just the way it was.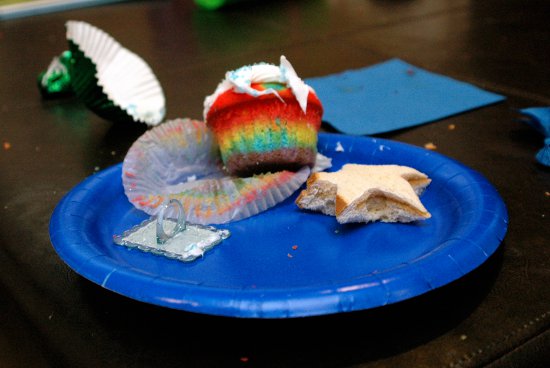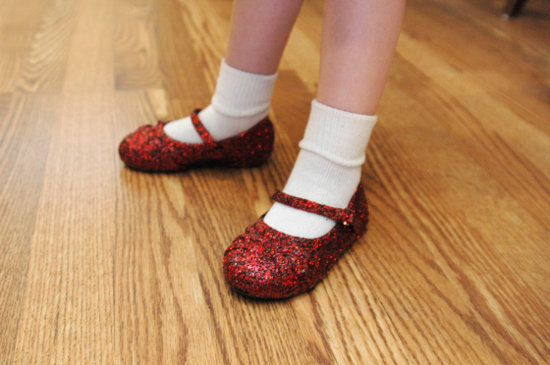 Resources:
The majority of my supplies came from a local "Dollar Store" and Oriental Trading Company.  For a list of the websites where I found my ideas, please visit my "Planning a Wizard of Oz Party" post.