As I mentioned yesterday, it is the final week of school for the Little Lady.  Just three more days and then she's home.  Everyday.  With her brothers.
Every. Day.
Gonna be completely honest here — I enjoy school days.  We have our routine down; everyone knows what to expect and what is expected of them.  It's ordered.  Planned.  Easy.
Three kids all day long … all summer long … I definitely need to get my game-plan in gear.  I'm sure everyone else in the world has perfect children but my Kidlets thrive on structured play and learning activities.  Give them the chance to just "do whatever" all day long and you have whiny children, fighting children, and crayon covered wall.s
True story.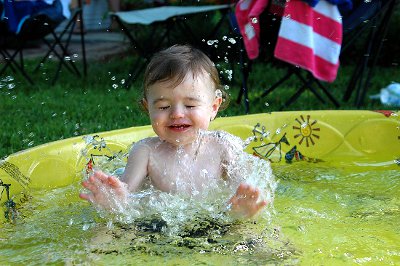 Last year, I sat down with Mr. Boy and the Little Lady and brainstormed a Summer Activity List; everyone had input as we wrote down the local places we wanted to visit, the food we wanted to make, and the crafts we wanted to attempt.
It was a fun list… and while we didn't do everything on it, it was very helpful for me to have it as a rough guideline over the course of the summer.  I could plan and prepare and keep my sanity.
(have you gathered I'm a wee bit Type A?)
So, next week, the kidlets and I will grab our paper and crayons once again and dream about all the great things we're going to do through out the rest of May and the long summer days that will follow.
It's going to be good times.  I hope.
* * * * * * * * * * * * * * * * * * * * * *
While I spend May worrying about summer activities, the folks who oversee the Ebates Savvy Living Community have a VERY fun giveaway right now.
Ebates $200 Giveaway!
(to enter, submit a comment through the embedded comment form, answering the question: "what does May mean to you?". Does the month simply the end of school … or the Derby excitement … or Mother's Day? Share and get your chance to win some cash!)