See this tomato plant?
How the left side is gloriously full and the right side looks a little forlorn?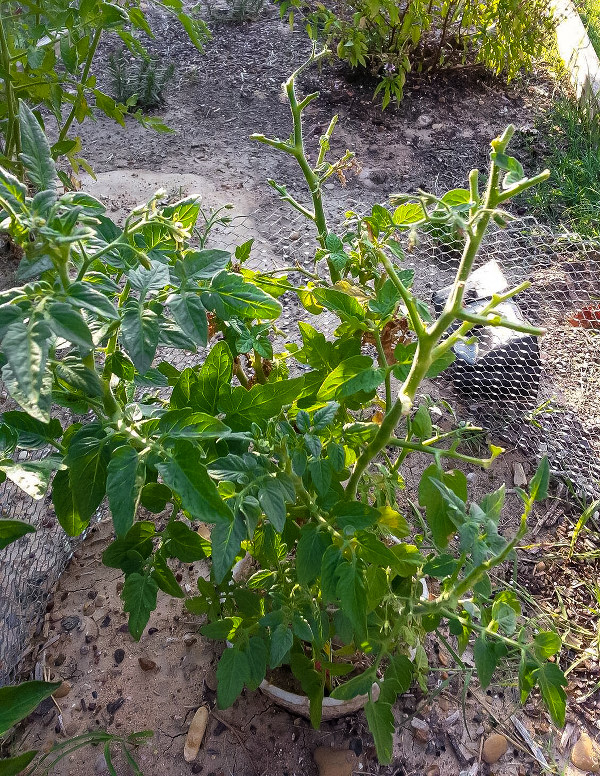 There was a reason.
A very hungry, nasty, disgusting reason.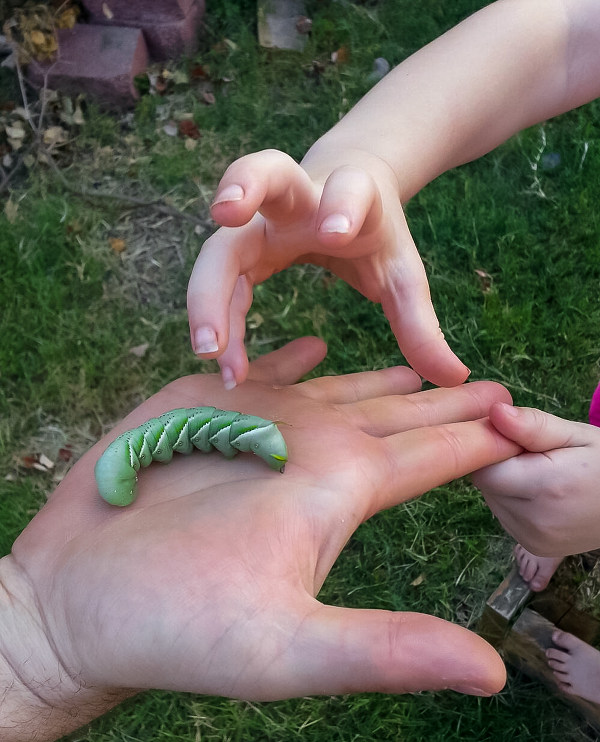 The Very Hungry Caterpillar (in a Johnny Depp/Pirates of the Caribbean Costume) latched on to my poor Cherry Tomato, filling his tummy with all of the blooms, buds, leaves and tender stalks.  
He grew very, very, very fat.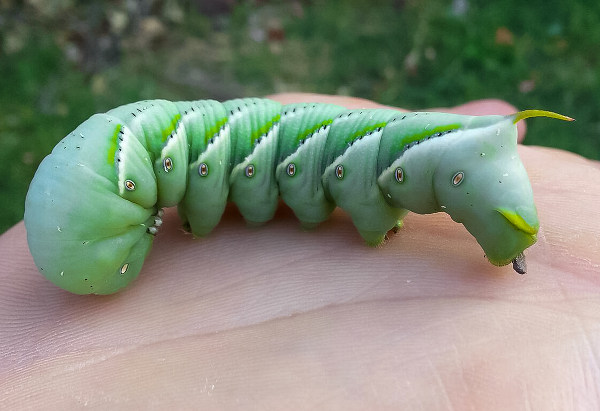 That caterpillar made a lovely evening snack.
For the chickens.
The. End.