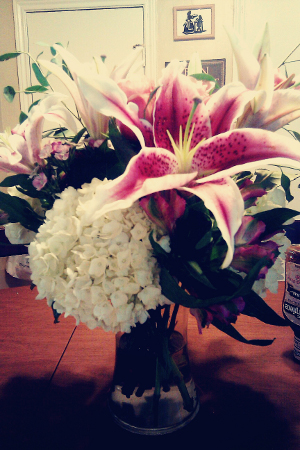 I can't keep it under wraps — Hubby outdid himself yesterday for Mother's Day.  Without letting me know, he must have read my "Ultimate Mother's Day Gift Guide" and realized that a SMART Hubby would follow my suggestions.
And, Hubby is a SMART Hubby.
Starting Saturday afternoon, I was off kitchen duty. . . COMPLETELY free from cooking and cleaning responsibilities.
All I had to do was sit back and enjoy the fresh flowers Hubby picked out AND arranged for me.
Sunday, the "Spoil our Mommy" challenge continued.  People, I didn't cook . . . Hubby cleaned . . . AND I TOOK A NAP!!!!!!!!!!!!!!!!!!!!!!!!!!
This boy did good.
With such attention showered upon me and his promise to paint the Kidlets rooms for me, I just can't let his efforts go unnoticed.
Father's Day is the next big holiday and a good excuse to spoil Hubby — I think we can all agree the boy simply deserves it.
But coming up with ways to meet his needs is a bit difficult.  To me, my needs are simple. . . I just want rest.  Hubby, on the other hand, is a hobby guy. . . an active guy . . . an "I Need Something To Do" guy.  Giving him a day to nap?  It would drive him nuts!
Now I'm faced with a dilemma — which hobby do I promote as his "Thank You For Being Awesome" Father's Day Gift?
Do I get him a membership to a gun range?  He and his buddies love to head over there after work or on the weekends to show off their guns and marksmanship (or lack thereof).
Do I get him a new plasma TV?  He is ALWAYS talking about a new television and, each time we're in a store where they are sold, is always drooling over the flat screens.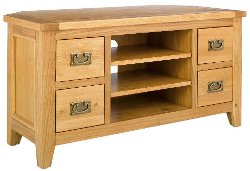 Of course, a new tv would probably mean new furniture as well … a new cabinet or TV unit.  Something along those lines. . . which really just means .  .  . SHOPPING!
(This Mama does NOT mind a bit of shopping)
I could go with the old standard — a round or two of golf from one of his favorite Houston golf courses.  He certainly wouldn't sneer at that gift.
Sigh . . .
Why is it so hard to give a boy a good gift?  If there was just ONE thing I knew he wanted above all else, Father's Day would be easy.
Boys are just too complicated and come with too many options.
Gah!