Seriously — two year old boys are disgusting.
Dis – Gus – TING.
I think I've mentioned before (and I know I have on Facebook) that Mr. Boy is OBSESSED with everything that comes out of his nose.
He wants to see it.  Feel it.  Smell it.  And, his favorite form of sensory exploration, taste it.
Snot.  Boogers.  Crusties.
It's all "Yummy!", he proclaims, licking his lips in gastronimcal pleasure.
I argue with him.  The Little Lady argues with him.  The Husband argues with him.  It doesn't matter.  The boy argues till he is blue in the face… all things mucousy are goooooood in his book.
Which is why he asked for a Booger Pizza.
The gross thing wasn't joking … he wanted wants a Booger Pizza.
"I WUV booger pizza!", Mr. Boy stated, bobbing his head up and down.  Turning to the Little Lady, he wrinkled his nose and squinted his eyes (as he does every time he asks a question) and asked, "Do you wike booger pizza?"
That girl wasted no time to yell (in the car, mind you), "NOOO!"
"Mommy wikes booger pizza," he assured his big sister.
I quickly glanced in the rear-view mirror: "I do NOT like booger pizza, Mr. Boy."
"Yes, you do, Mommy.  Boogers are yummy.   I want to eat 'em on my pizza…. PWEASE????"
No, no, no, no, and NO.  Not this week.  Not this month.  Not Ever.
What We
ARE

Eating This Week

Breakfasts:

Steel Cut Oats, Yogurt (woo hoo for finding lactose free for Mr. Boy), Green smoothies (our new addiction around here)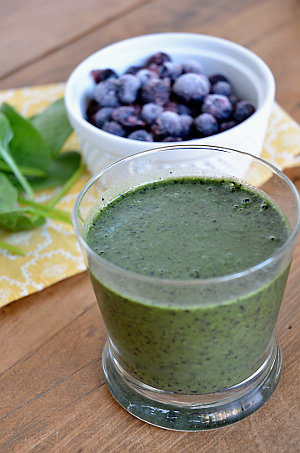 Lunches:
Sandwiches, salad and leftovers, fruit,
Dinners:
Monday — Whole Wheat Spaghetti, Slow Cooker Marinara Sauce, Salad with homemade Balsamic Dressing, Roasted Broccoli
Tuesday — Slow Cooker Cilantro Lime Chicken, Homemade Spanish Rice (new recipe I'm going to play around with)
Wednesday — Eggs in a Basket, Oven Baked Bacon, Fruit
Thursday —Slow Cooker White Wine Coq au Vin, Oven Roasted Rosemary Potatoes, Salad
Friday — (boogerless) Crazy Crust Pizza (a recipe I found in a vintage church cookbook — looks interesting!)
Saturday —  Chicken Puff Pastry Pies (using leftovers from Thursday)
Sunday— leftovers
Are you trying out any new recipes this week?